Floral pants have made a comeback in a huge way recently. From printed denim to flowy joggers, you can see floral designs in every store.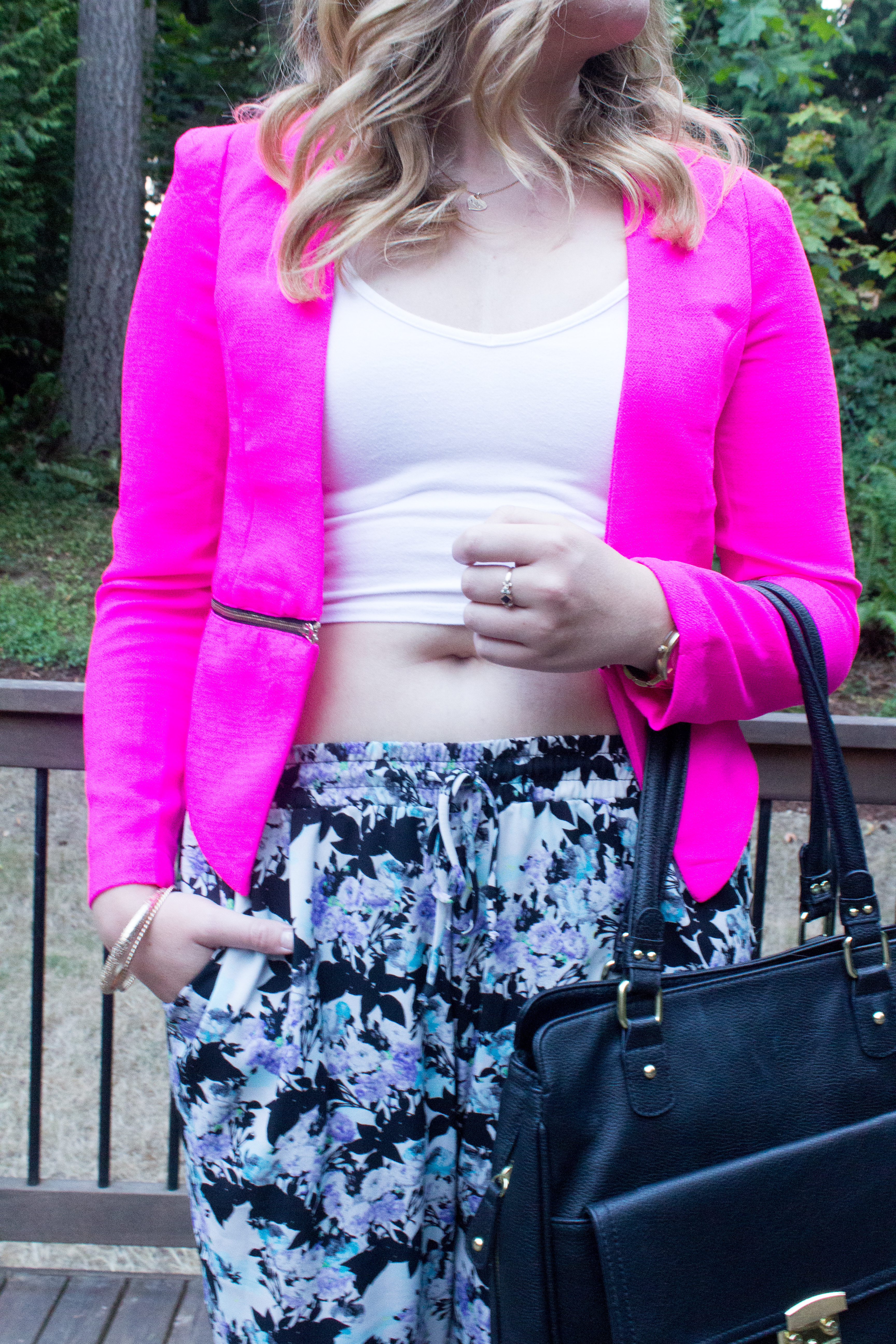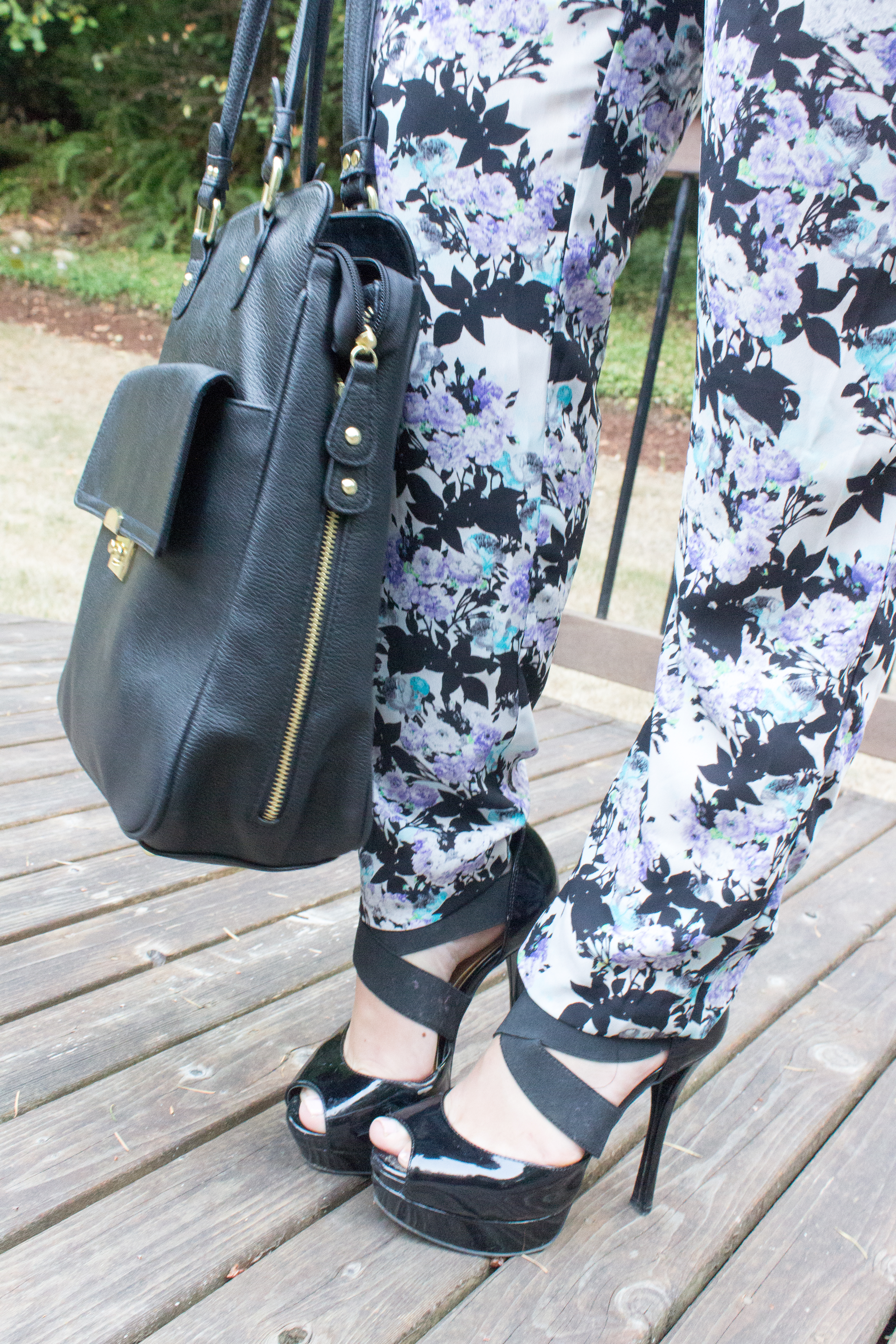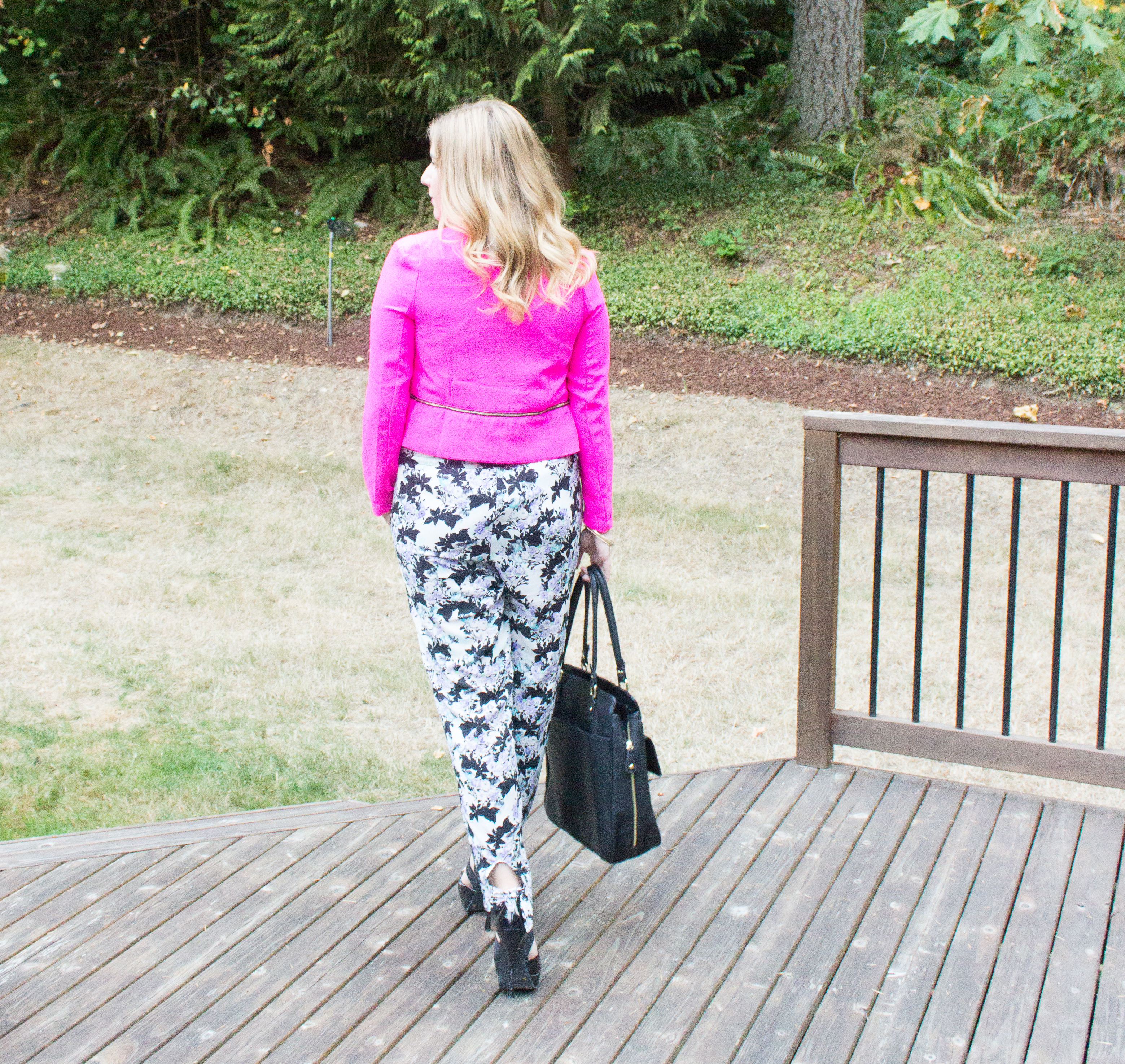 As we move towards fall, I will have less and less opportunities to wear fun outfits like this, so I'm trying to take advantage of the nice weather as much as possible. These light and airy pants from Nordstrom Rack paired with a simple crop top and bright blazer make for a colorful and edgy look.
Even though this look looks a bit more professional with the blazer, I would never wear it in a professional setting because of the crop top. However, if you paired a different top with it, you could totally rock it in the office.
Just a little body positive side note for everybody:
Some people viewing this outfit may criticize me for wearing a crop top because I don't have the "perfect" body, but I really could not care less. Yeah, I don't have a flat stomach and I'm definitely not tan. Do I care? Not at all! I will wear whatever I feel most beautiful and confident in, no matter what body type I have.
Just because somebody doesn't look like the models on the runway doesn't mean they can't wear the same things. I really don't care what would look more "flattering" for my body type – I love this style and trend, so I'm going to rock it. I felt confident and hot in this outfit, and that's really all that matters.
What makes you feel confident?
Shop the Look