Happy Christmas Eve – or as I like to call it (with the help of Value Village), Thriftmas Eve!
What's better than a tacky Christmas sweater? A DIY tacky Christmas sweater, of course! I scored an awesome sweater and some ornaments at Value Village and turned them into a fantastic goofy statement piece! 
The sweater cost me $7.99 and the ornaments were only $1.99 for each box. The total came out to just $11.97 for everything. Now, THAT'S a good deal! Much better than the $50+ people are shelling out nowadays for tacky holiday sweaters!
I sewed on the ornaments with some simple string and boom! I had a fabulous tacky Christmas sweater. I think it turned out pretty well – what do you think?
PS – I haven't taken off the sweater all day! No shame, whatsoever!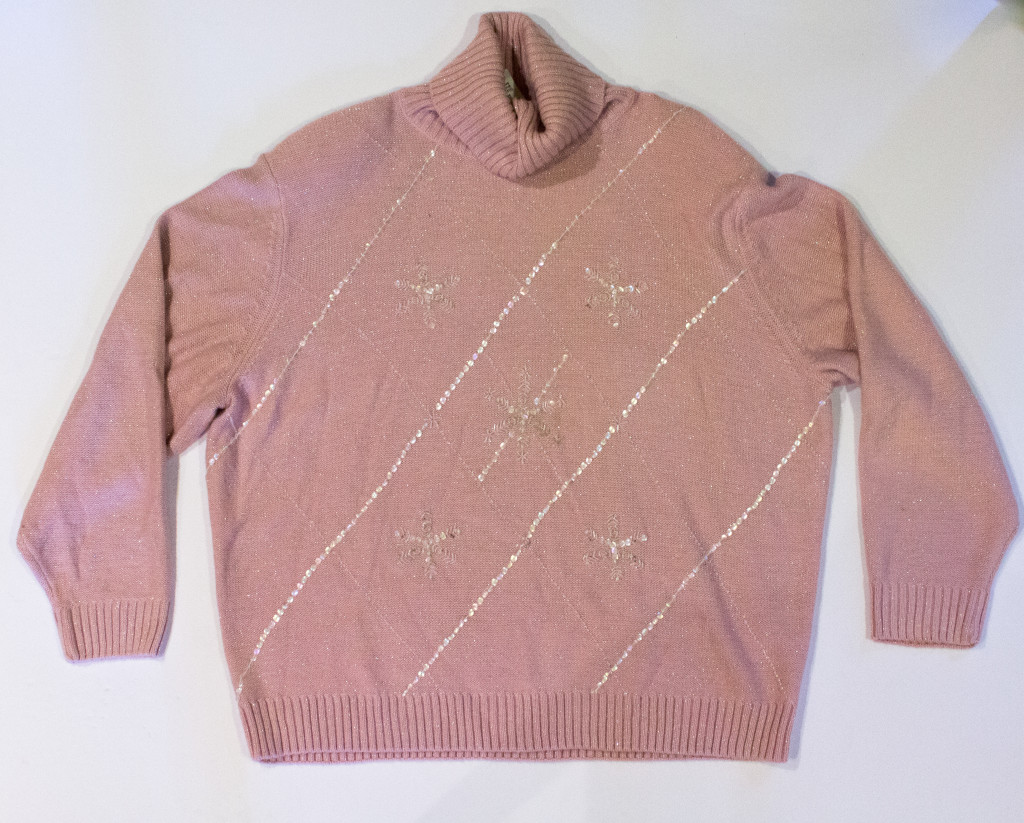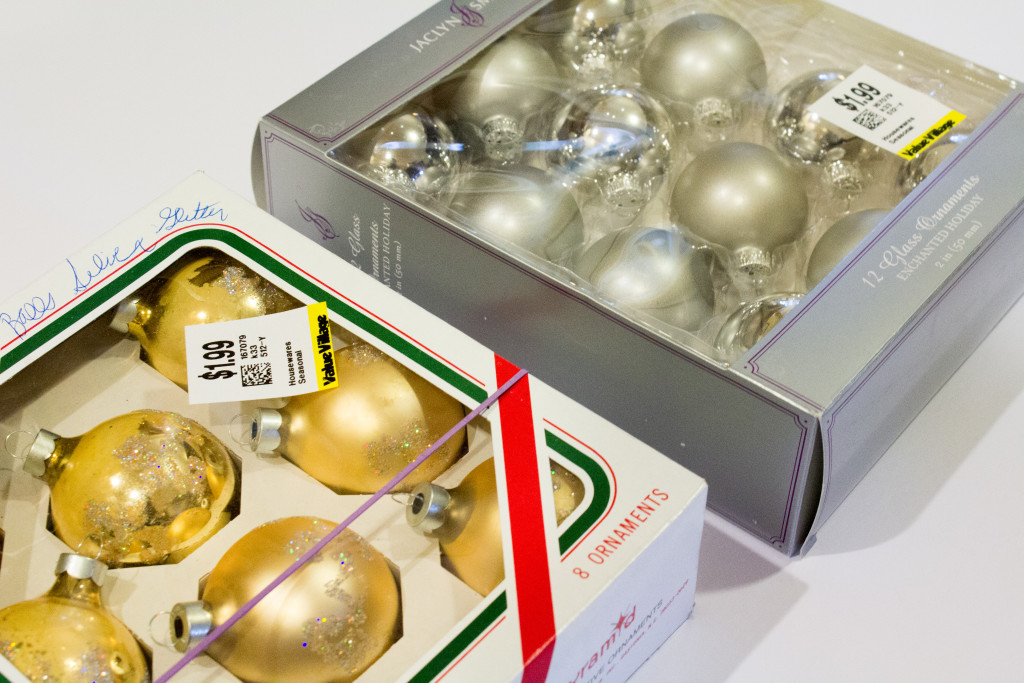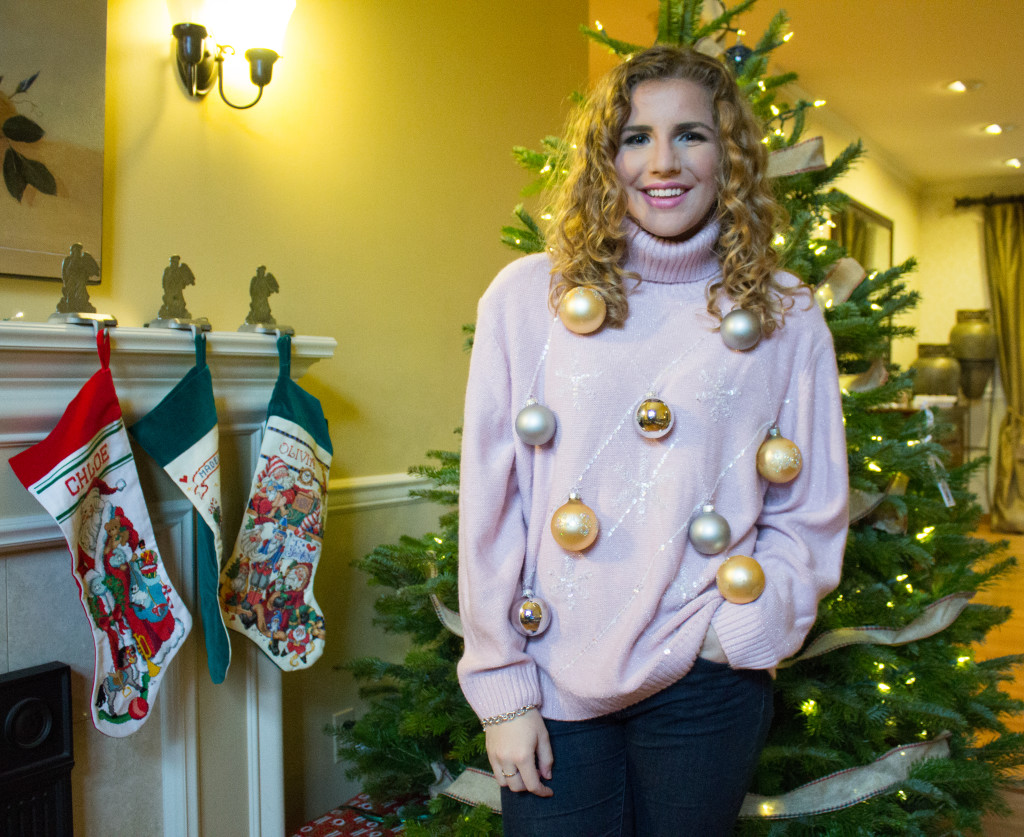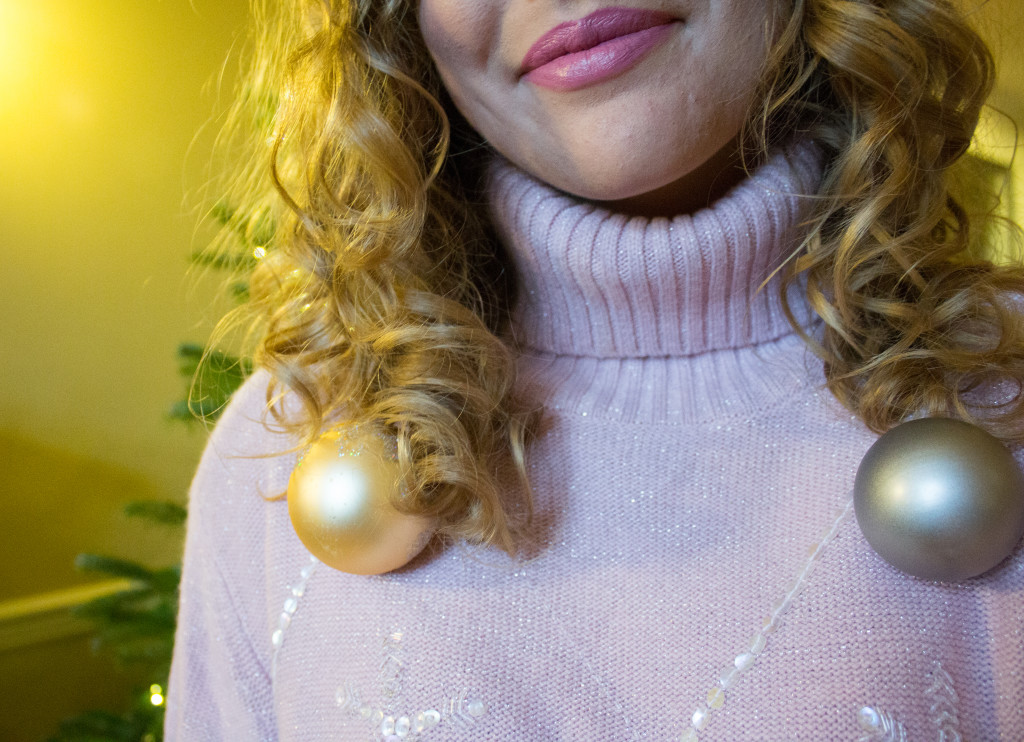 I also got two other ugly Christmas sweaters from Value Village in the same trip. One was a turtleneck long-sleeve with little snowmen on it and the other was a lovely cardigan with snowmen artfully stitched onto it. Below is a picture of my puppy, Cooper, using them as a pillow!
In total, I got two boxes of ornaments and three awesome sweaters for under $18. That's an incredible deal! I was thrilled about saving so much money!