I have another amazing guest post for y'all!
This one is brought to you by Hoda, an Iranian activist and fashion blogger from Oklahoma going to school in Chicago. Her blog, JooJoo Azad, meaning "Free Bird" in Farsi, is filled with photography of personal style and discussions on social-responsibility within the fashion industry. Warning: this site is more than just pretty pictures.
Hoda's post covers a very serious topic – brands that are violating human rights, damaging the environment, and conducting business in an unethical manner. Personally, I have a hard time boycotting certain brands that have these violations, so I commend Hoda in her effort to boycott them and truly make a difference. I definitely need to be more conscious and aware of where my clothes/shoes/accessories/etc. come from. Sometimes we are blind consumers and do not think about the history behind a single product when we really should.
You can find Hoda on her blog, Facebook page, Twitter, or Instagram.
♥♥♥♥♥♥♥
THE REAL MONSTERS IN YOUR CLOSET
So I guess our childhood fears were warranted, after all~
But unfortunately, the real thing is much more terrifying than anything my imagination could have constructed and placed in my closet…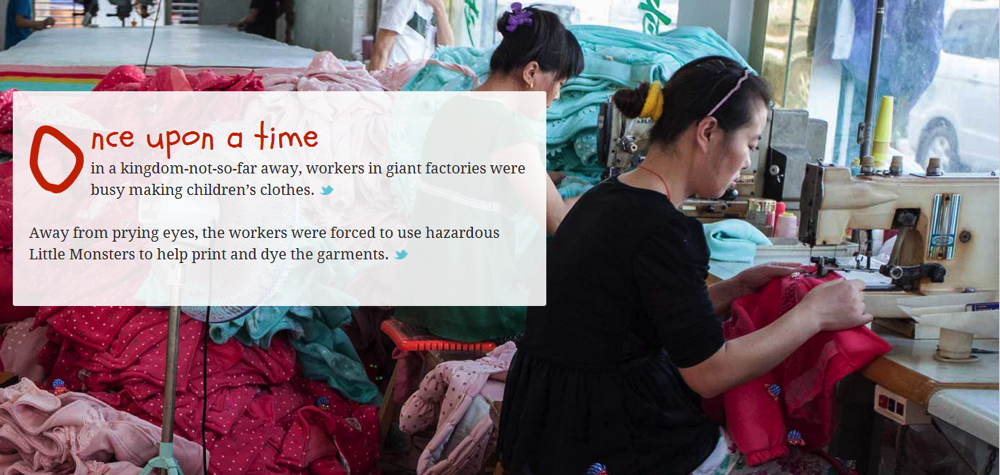 A recent investigation launched by Greenpeace East Asia found that "hazardous chemicals have been found in children's clothes and shoes made by major brands including Disney, Burberry, and Adidas" that are not only being washed into waterways across the world and contaminating drinking water, but are also dangerous to the children wearing their clothing! Such "little monsters" hiding in the clothes in children's closets have the ability to enter our bloodstream and do anything from promoting tumor growth to altering hormones and mutating reproductive organs! Now that's something to really fear for!
Disney, American Apparel/Primark, GAP, and Addidas are already on the Boycott List (we're on top of our game! c; ) (also p.s. now that I so conveniently put the link here for you, so you might as well take a look!), but for this detoxing campaign specifically, there is more you can do that just boycotting these brands! Let's take active action to end their usage of these toxic chemicals in their children's clothing!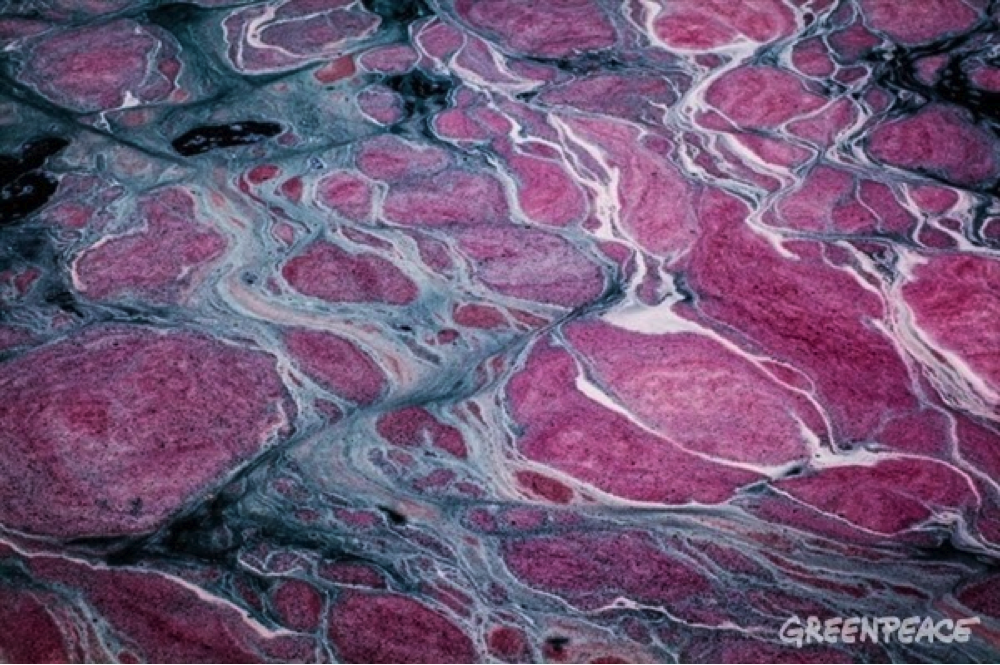 (Photo via Greenpeace, toxic chemical waste via GAP)
Educate yourself!
Interested in the deets? Check out Greenpeace's full report here!
Also, get the list of all the brands that have committed to detox–and those that need a bit more…pressure c; here!
Tell these brands to clean up and detox now!
Tweet to @adidas
Tweet to @gap
Tweet to @disney
Sign the Manifesto! 
Join the global movement and add your name to the list of people who care about fashion and ethics!
Check it out and sign here!
Spread the Word! 
The more people that take action, the more pressure we can put on these companies! Blog/share/tweet/email/talk about this issue! Already with your support Burberry, Zara, H&M, and others have agreed to detox, with the latest brand committing to detox on February 10th, 2014! Hooray! Let's keep this momentum going!
 Together, let's make these toxic monsters just as imaginary our childhood fears