How would YOU style this adorable derby hat from Marley Lilly? I was so thrilled when they sent me this gorgeous piece a while back! I decided to showcase it by styling it two different ways – beach vs. brunch! While it's a perfect poolside companion, it would also look fabulous to polish off a fancier look.
This wide-brim hat is perfect for protecting your face, shoulders, chest, and hair from harmful UV rays.  I will definitely be taking it with me on every trip I take this summer for that sole reason (well, plus it's absolutely adorable!). I really love how it's fairly neutral too, so it can be worn with almost any swimsuit you may have. Throwing on a cute cover-up over your suit would totally polish off the look! I definitely think this also adds a little glamour to your typical poolside wear – it gives you a chic and sophisticated look without seeming like you're trying too hard.
I also think this piece is perfect for brunch with the girls! How cute does it look paired with a fit-and-flare dress from Charlotte Russe and some wedges from Hope's? It would look gorgeous with a sundress too! It definitely adds that extra something special to an outfit. I love how the lace of this dress flatters my chest and draws attention up to the face. The mixed textures of lace and straw – they look stunning together! If you wore this hat to a horse race or a "fratalina wine mixer" or derby party, you would absolutely be the star of the show!
I love how the hat's brim has wiring all around it so that you can shape it however you want. In these pictures I have the wire straightened out, so it just naturally flops around my face but you could absolutely structure it a little so that it has more defined waves and curves! So fun!
Be sure to check out Marley Lilly for an abundance of adorable monogram items – I want everything from there!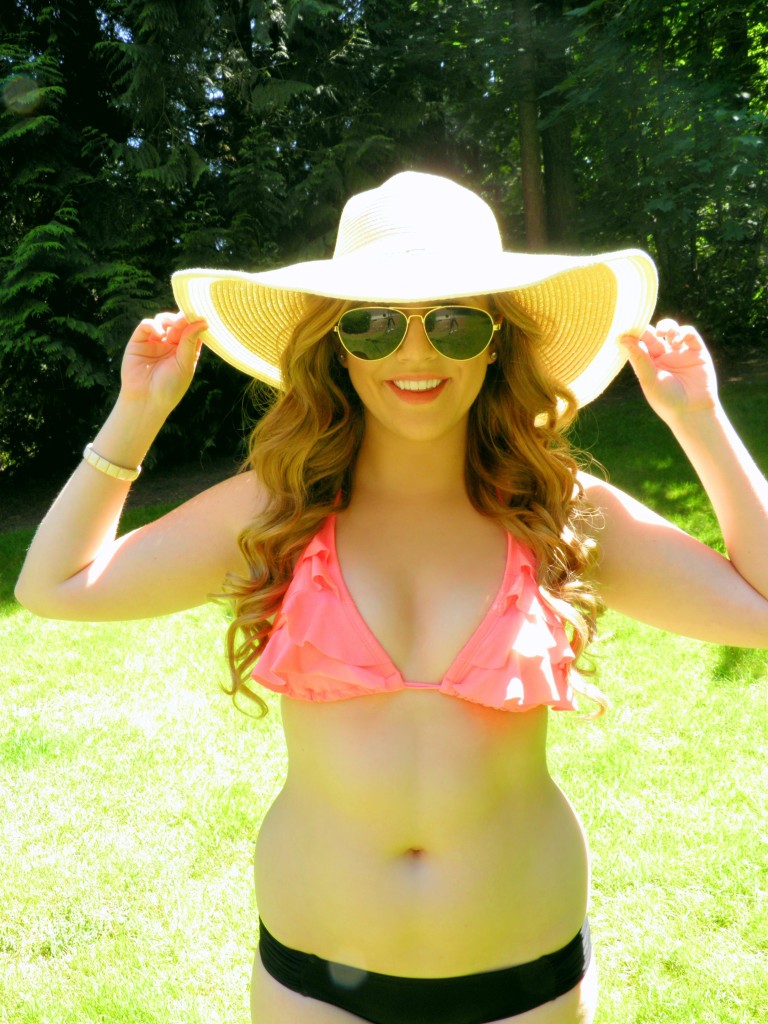 Derby hat and dress were provided to me free of charge. All opinions and images are my own.