Hi lovely readers! Happy Friday! It's been so long since I posted anything here, so I want to apologize! I've been incredibly busy with midterms and applying to jobs. Senior year is kicking my butt, let me tell ya! With all of the craziness going on, I wanted to take some time to take care of my body and pamper myself a bit with the help of St. Ives and OatMeals!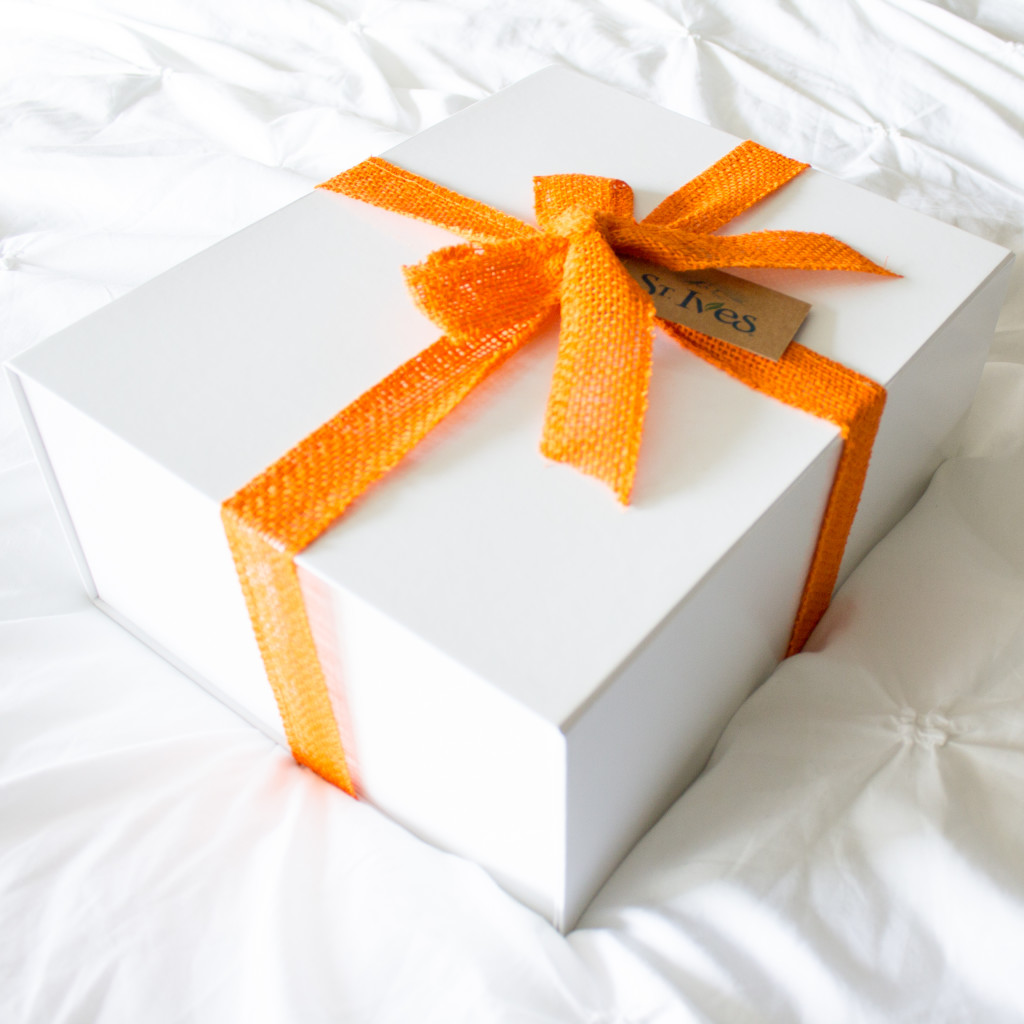 First of all, LOOK AT THE ADORABLE PACKAGE THIS CAME IN! Like…what? I didn't want to unwrap it because it was too dang adorable. But I digress…
Inside this beautiful package was two mason jars of delicious oatmeal, a body scrub, and a body lotion. I have really dry skin on my body (if you follow my blog, you guys know my face is an oily mess), so I love trying out new body lotions.
The natural ingredients (oatmeal and shea butter) in the St. Ives lotion really thoroughly nourishes your skin. Yes, I know, it says that right on the bottle, but I really mean it! It makes a difference when there's such natural ingredients being used.
The body scrub was super nice in the shower – it exfoliated my skin and made them super silky smooth! As a broke college student, I rarely get to pamper myself with nice things like body scrubs (I literally buy the cheapest soap available), so it was truly a luxury for me.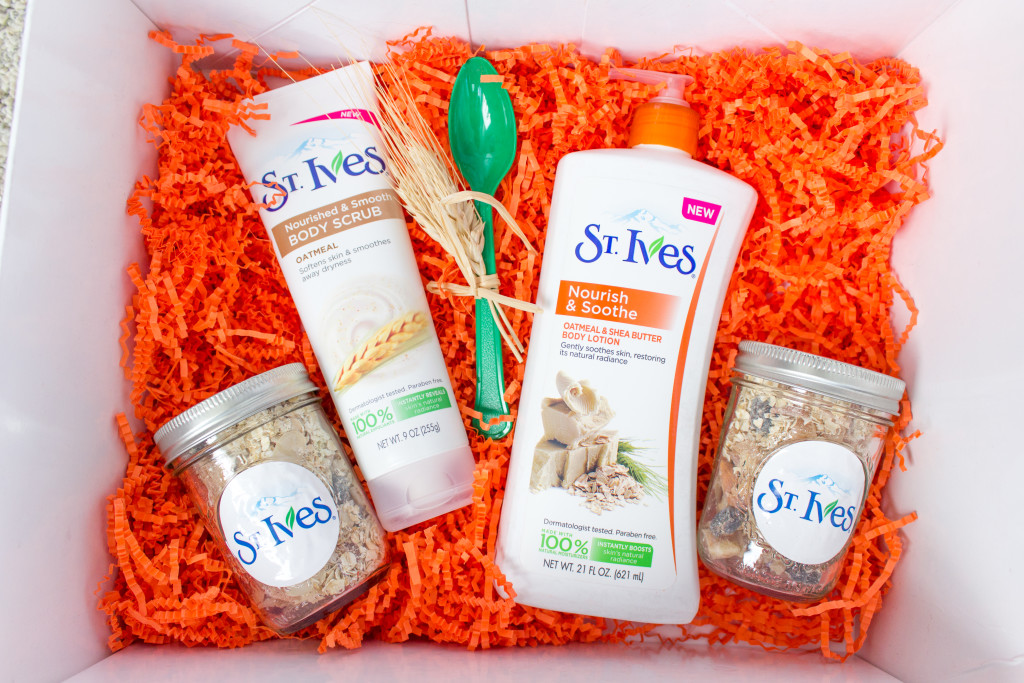 Another great part of this package was the oatmeal provided by OatMeals. St. Ives has teamed up with them to bring a little slice of health and wellness into your daily beauty routine.
I'm a big fan of oatmeal personally – I use steel cut oats all the time in smoothies and overnight oats. Oatmeal in general has a lot of health benefits and will make you feel fuller longer, so I was excited about trying this oatmeal and was honestly pleasantly surprised by its flavor!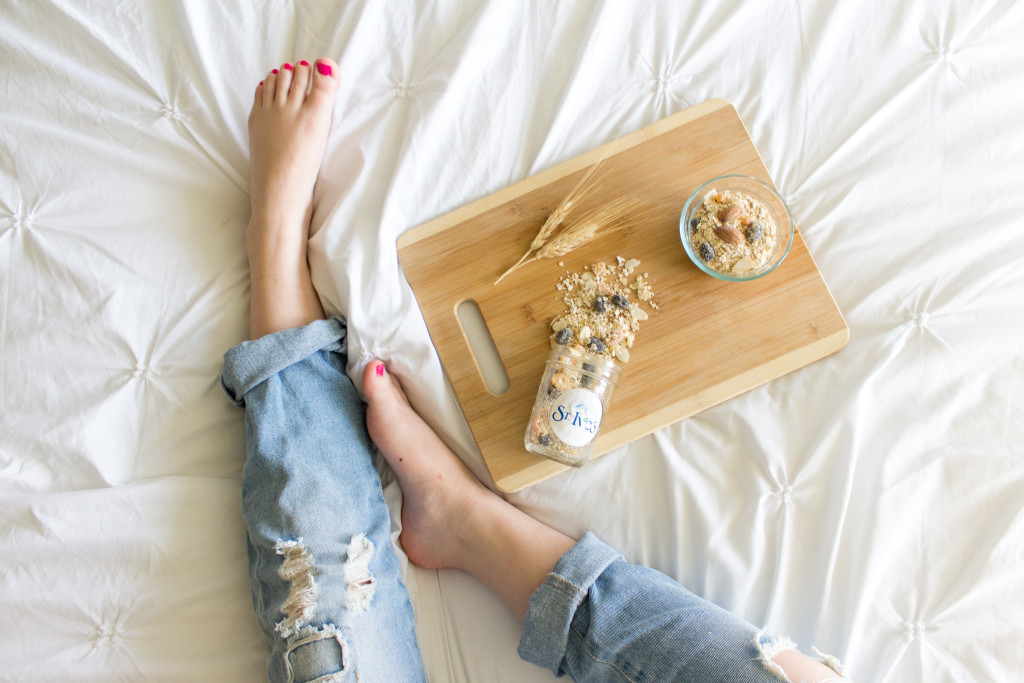 Overall, I had a lovely Friday afternoon pampering myself as a reward for acing all of my midterms and being just ONE WEEK away from spring break. It was nice to just relax and take care of my body for once. It's been working so hard and deserved a little break.
How do you de-compress after a tough week? I'd love to hear your strategies! And remember….
This post is brought to you by St. Ives  and Her Campus Media.