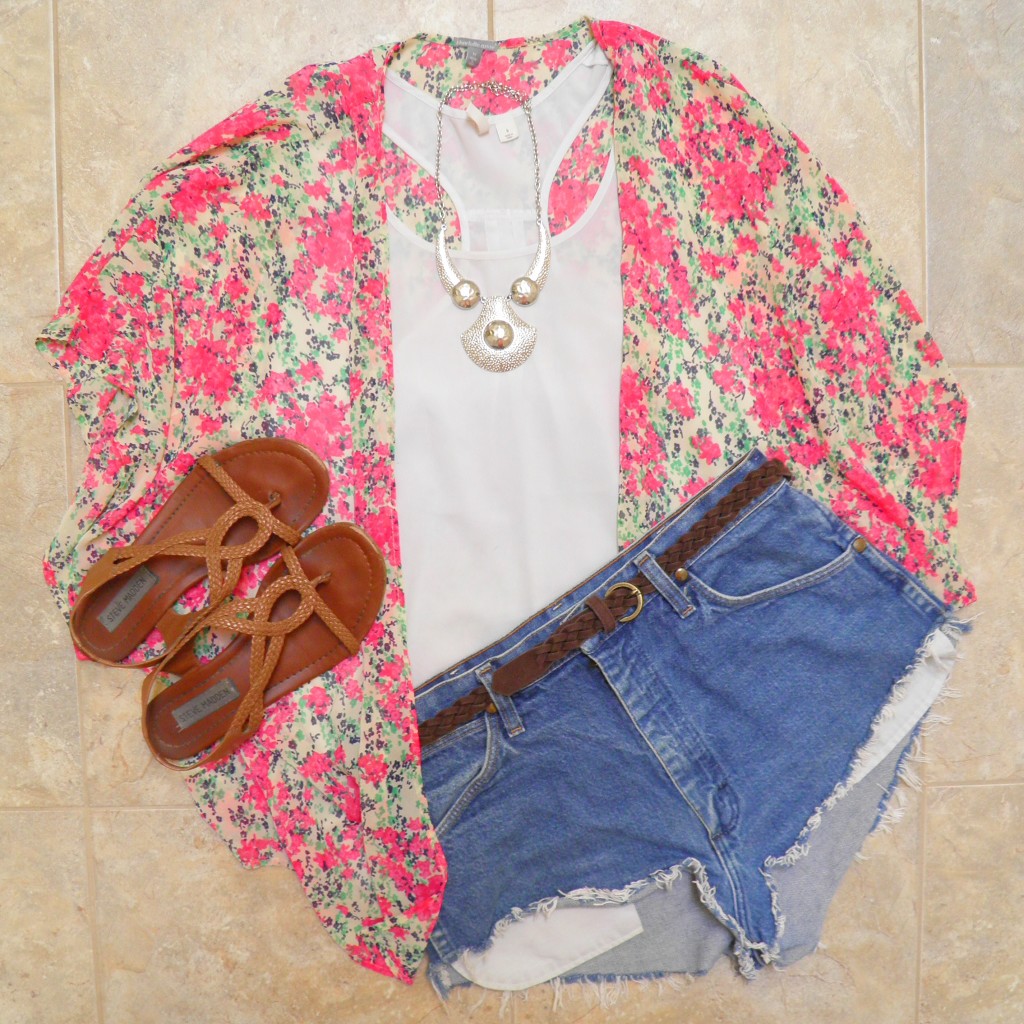 I know it's been FOREVER since I've done just a simple outfit of the day post, so here ya go!
I actually wore this a few days ago (since I'm currently in Eastern Washington camping and being grubby right now), but I loved it and wanted to share!
I absolutely adore this floral kimono from Charlotte Russe – it's extremely lightweight and flowy. It completes any simple outfit like this one! Seriously, a white tank and high-waisted shorts make for a pretty boring outfit – but throw on this feisty kimono and suddenly it's a super trendy look. I just really love how you can take two basics like denim shorts and a white tank and transform it with just one piece!
These high-waisted shorts from Urban Outfitters (similar here) have been a staple in my wardrobe for almost two years now. They're perfect for the summer because they go with almost everything, but have that little bit of edgy look to them to really step the outfit up a notch.
This white tank from Frenchi (a Nordstrom brand) is perfect for hot weather because it's so lightweight. It's made of of chiffon-like material, so it can be dressed up as well. I have three of these and wear them all the time!
The silver, chunky Charlotte Russe necklace adds a whole new dimension to the look which I love. Then throw on the braided belt (also from Charlotte Russe) and some cute sandals from Steve Madden and the outfit is complete! I also wore some simple silver bracelets and rings to go with the necklace and add that finishing touch.