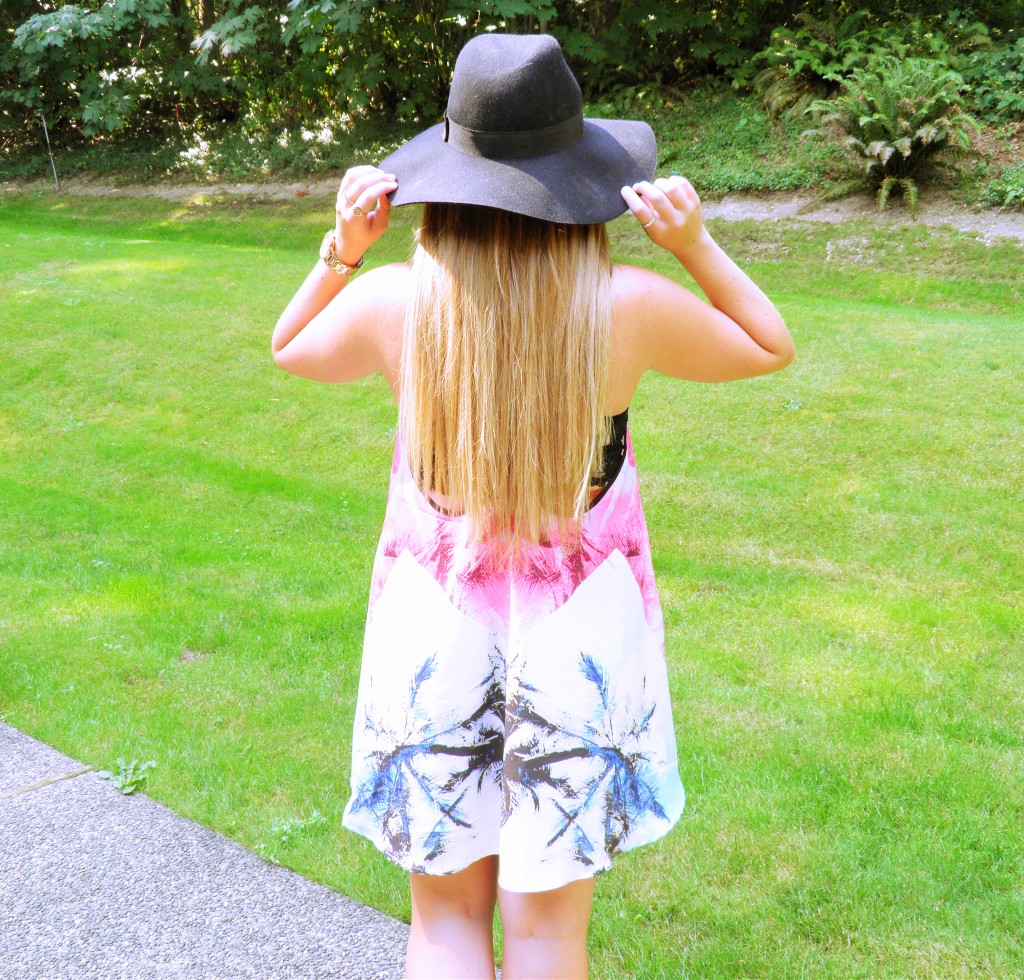 I love discovering new stores and it's so fun when they're in my backyard. Peridot Boutique is a trendy store located in Queen Anne in Seattle. One of the only boutiques I've seen in Seattle that offers cute clothes like this and I absolutely fell in love. My friend (and Theta sister) Jill had an internship there this summer – I was so jealous! They have everything from strappy crop tops to cut-out back dresses to flowy harem pants to boho-chic accessories and much, much more.
And guess what?!
They have provided me with this gorgeous neon necklace for a killer GIVEAWAY!
Yep, that's right – you can win this beautiful statement piece just by entering below. But hurry – the giveaway ends in exactly ONE WEEK!
a Rafflecopter giveaway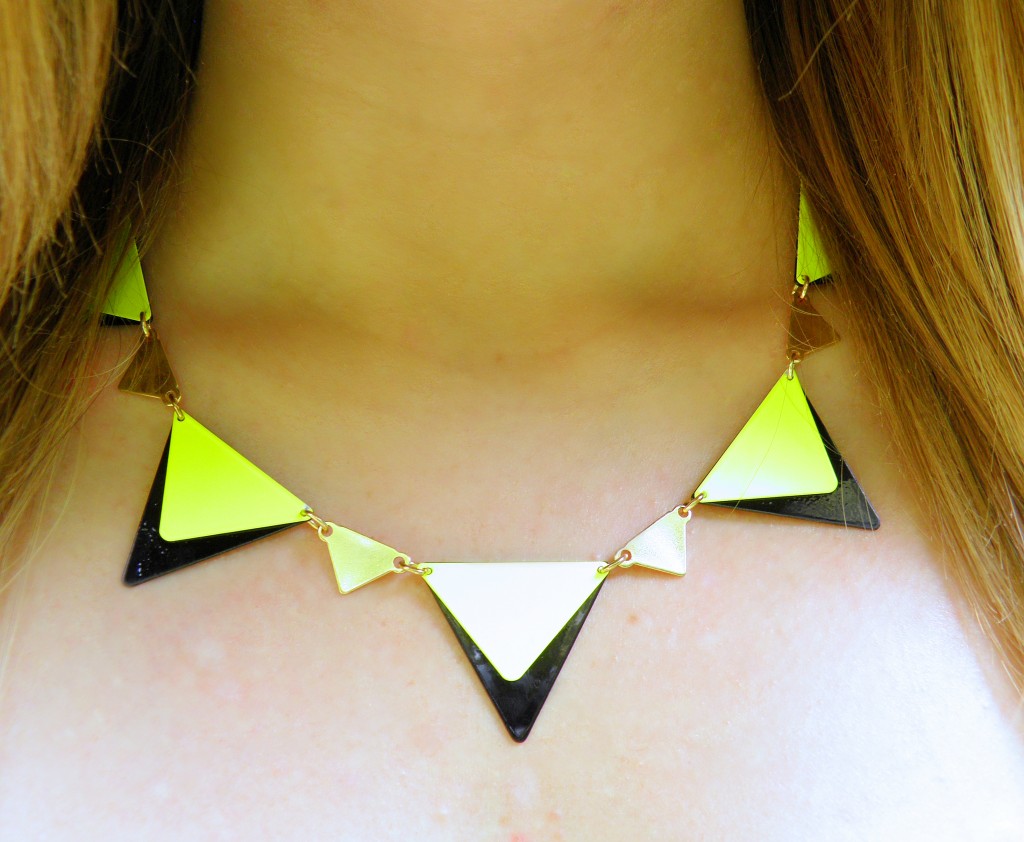 The dress I'm wearing is also from Peridot – it's the perfect dress for summer: light and flowy. I love the print on it – the palm trees are so fun! I threw on my favorite black floppy hat from Forever 21 and my go-with-everything Jessica Simpson pumps (similar here). You could definitely dress this down with some combat boots and cardigan. I even wore it to my internship once by wearing black flats and a black blazer over it. Who knew such a funky dress could be so versatile?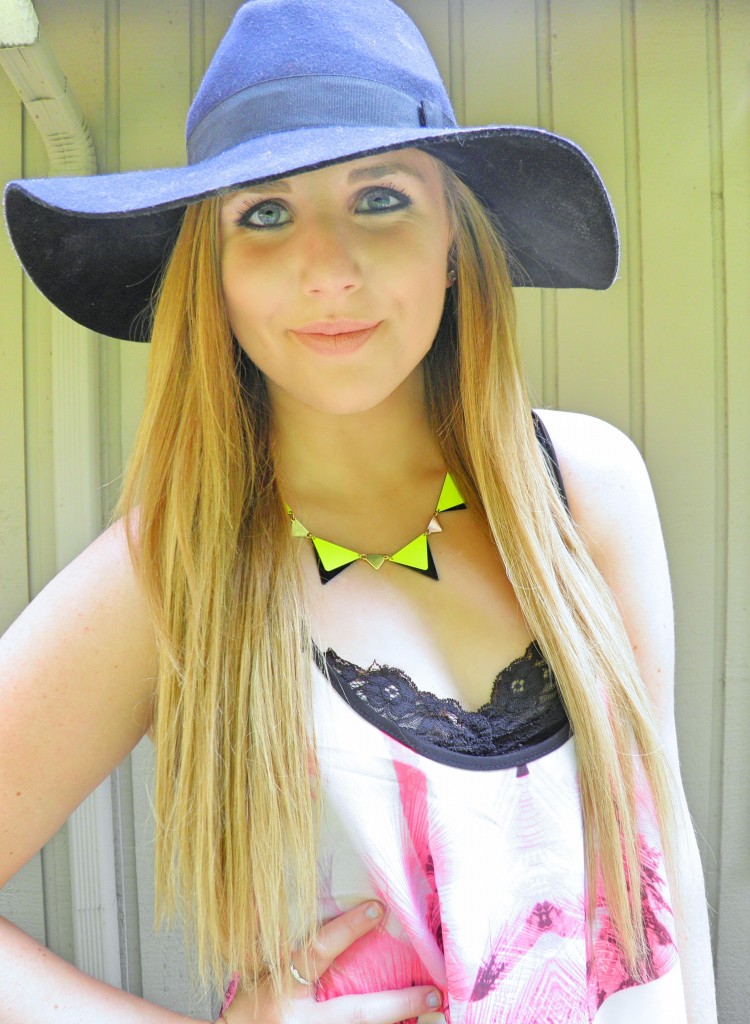 Don't forget to enter the giveaway to win this gorgeous necklace from Peridot Boutique!
More about Peridot:
This store is too cute and truly has something for everyone – casual day wear to formal wear to business casual to going out clothes – you name it, they have it! Most of their jewelry, lotions, perfumes, and accessories are from local shops and artists. I really appreciate how they work to support the local community in this manner. 
Check out the photos below of some outfits I put together of my favorite items in the store! I also snapped some pictures of the store itself because it was just so beautiful. 
If you live in the Seattle area, I recommend checking out Peridot for sure. They have high-quality clothes for a decent price and have the latest trends in stock at all times. 
532 Queen Anne Avenue North, Seattle, WA 98109