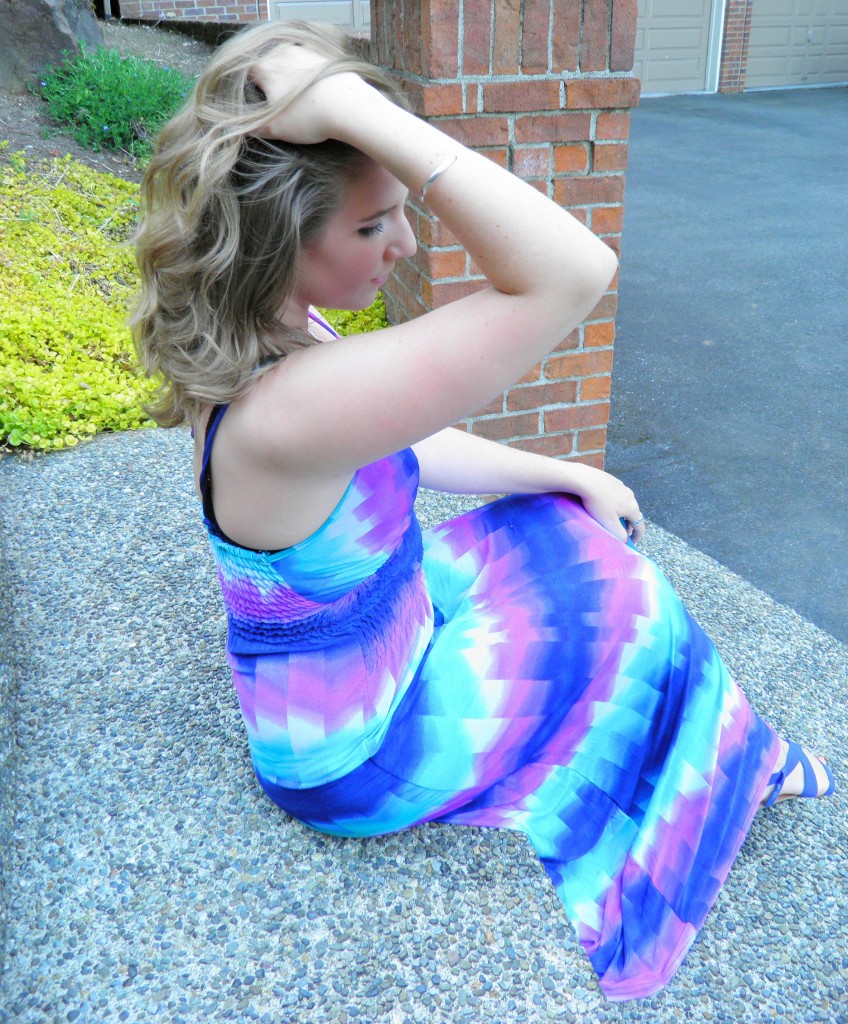 I joined my sister, her fiance, and my mom at Alexa's Cafe in Bothell for a tasting for a potential caterer for my sister's wedding. The cafe is located on the main street with other fun bars, restaurants, and shops. The food was delectable – pulled pork with coleslaw and apple cinnamon sauce, corn on the cob, bacon baked beans, a citrus salad, and super moist Nutella brownies.
They offer some incredible catering services and work well with my sister's venue, so they are definitely one of her top picks! They also function as a regular restaurant, so I can't wait to come back sometime soon to sample the rest of their menu. The service was friendly and the woman we met with was so accommodating – definitely a wonderful and comfortable atmosphere! They even have movie nights and live music frequently so it's definitely a strong community. I highly recommend checking it out if you're in the area!
Since it was boiling hot outside, I threw on my favorite watercolor maxi dress from a flea market in Cambodia. I paired it with Mix No. 6 sandals (similar here) from DSW and a chunky, boho necklace from Charlotte Russe (similar here).
I know I'm not wearing my hair natural, but this is the first day I've heat styled it in two and a half weeks. I had a nice work event last night that I wanted to look super polished and chic at, so I made the call to style it nicely. But don't worry, I'll be back to wearing my hair natural for the next two weeks! If you're wondering what the heck I'm talking about, read all about my natural hair journey here.