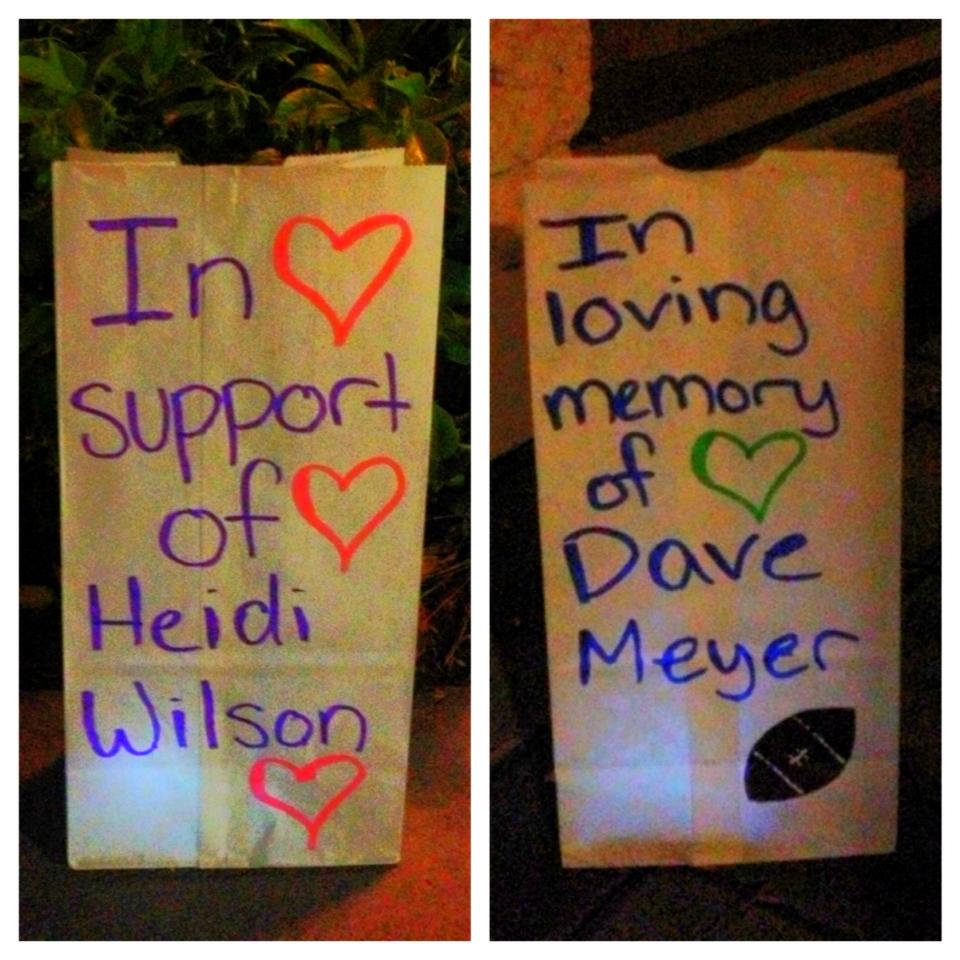 My favorite event of the year is coming up this weekend and I could not be more excited for it. Before coming to college, I had never been involved with Relay for Life which baffles me since my life has been significantly impacted by cancer. 2013 was my first year participating, and I can honestly say it changed my life.
Relay for Life provides a beautiful opportunity to honor the lives of those we have lost, support those currently battling, and celebrate those who have overcome cancer. Even if your life specifically has not been impacted by cancer, it is an amazing way to show solidarity and support. There is nothing easy about having somebody you love struggle with this ugly disease – it is truly terrifying. Events like Relay give us hope. It shows us that we are not alone and shows those struggling with cancer that they have an incredible support system. If we all fight this together, we can someday find the cure to ending all cases of cancer.
If you would like to make a donation to my Relay for Life team, the link is here. Any support is greatly appreciated.
I would love to hear your story of how cancer has impacted your life or anything that has helped you get through this difficult time! Please leave a comment so that we can be supports to each other.
If you would like to hear a little bit more about my story, please keep reading!
As many of you may know, my mom has skin cancer. Throughout the years, I have seen her battle this disease with such ferocity, courage, and patience. As her cancer is very widespread, she usually has some sort of treatment for it at least every two months or so. Somehow, she still manages to hold a full-time position as a second grade teacher, make my family dinner every night, and take care of everybody else. She is completely selfless – putting our family's needs before her own. From endless surgeries, radiation, and many other intensive treatments, she keeps a positive attitude. She pushes through hardly ever complaining, and it just blows me away.
Sometimes her surgeons will tell her she needs to be off her feet for a week after a particularly difficult surgery and I will find her bustling around the house doing laundry, cleaning, and cooking for our family just a few days later. While this drives me crazy because I want her to rest as much as possible, I am also incredibly inspired by it. I am in awe of her strength and bravery everyday.
I do not want to share too much information about how else cancer has effected me in my life, but I will say I have known many people who have lost their lives to it. Those losses have impacted my life and the lives of those I care about dramatically.
I relay for my mom, grandma, Dave, and Denise. Who do you relay for?