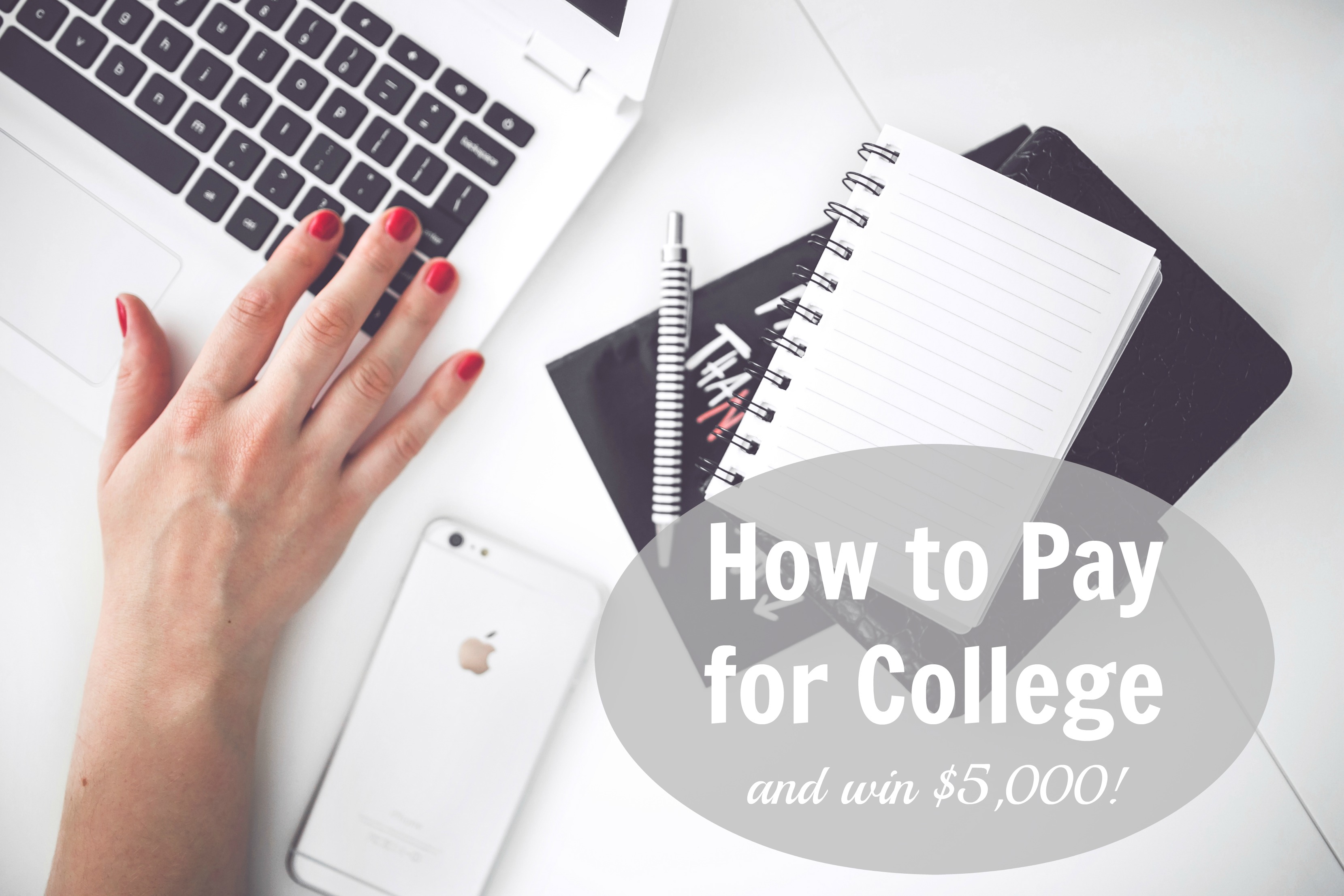 In less than a year, I will be faced with the incredibly daunting task of paying off my student loans and navigating post-grad finances. Read on for more tips and tricks from me plus information about how you can win $5,000 from College Ave Student Loans!
Without going too in-depth about my personal finances, I'll just say that my family is lower-middle-class so we rely heavily on loans and scholarships to put my two sisters and I through college.
Thinking about student loans and debt is the last thing you want to do when you graduate. You are starting a new life with a new career in a new place – you don't want this baggage dragging you down. Personally, I worked my booty off sometimes at three jobs at once. AND I followed the following guidelines. 
Food
When you're on your own financially in college, buying food can sometimes be the last thing you want to do. For me, I wanted to spend my hard-earned money on clothes or doing fun things with my friends. The reality of college means spending the majority of your part-time paycheck on food, toiletries, and gas. Yippee!
To cut down on food costs, avoid eating out. If you live on campus, investing in a meal plan can be very cost-effective. Keep snacks in you room to avoid those late-night runs to McDonald's or calling Domino's at 2 a.m. when you have the drunchies. If you live in an apartment or house, try to cook for yourself as much as often. Cook in bulk and freeze food for eating later.
Another great trick to saving money is meal planning – bake a ton of chicken, make a big pot of rice, and steam some veggies every Sunday night and then store meal-sized portions in the fridge for grabbing throughout the week. This is a great way to avoid fast-food for those who are constantly on the run – like me.
If you have a vice or two, don's stress too much. For example, I LOVE Starbucks, but I know I can't afford to have it everyday. I allow myself to spend $20 or $30 (depending on how many hours I worked) on Starbucks a week. If you need to make a little allowance like that, setting a budget will help you feel frugal without feeling completely deprived. You should also allow yourself to go out to eat every once in a while too – once or twice a week was the limit I set for myself. Only you know your finances, so be sure to set limits that feel right to you.
Jobs
You would be surprised by how many jobs there are available for college students. If you live in a college town, local business survive off of hiring students. Your university will have tons of job opportunities as well – most have a public job board online. If they don't have anything listed, email the heads of different departments to see if they have openings. On-campus jobs are usually really understanding of class schedules and giving lighter hours during finals and midterms.
There are a lot of brands that love hiring college "brand ambassadors" to promote their business on college campuses. Definitely look into that as well if you're looking for something a little more flexible.
Scholarships
I wish going into college I had known more about hunting for scholarships outside of federal aid or strictly through my university. There are so many options out there that I had no idea about. I am a firm believer that during every high school student's senior year, they should be required to take a class about scholarship hunting.
You can receive scholarships for ANYTHING – well, pretty much everything. Did you travel to Europe as a child? Did you work as a soccer referee? Did you have a relative that came over on the Mayflower? Seriously, you can capitalize on any little trait or experience that sets you apart from others. The hard part is FINDING those scholarships – it just takes a ton of time. I would recommend setting aside one hour a week your senior year of high school and freshman year of college that is dedicated solely to searching for scholarships.
Rule of thumb: If you never ask, you'll never know.
Student Loans
Loans can be very confusing especially when you are a freshman. They still terrify and confuse me!
I went to an out-of-state private university in Orange, CA for two years so let's just say when I did my exit loan counseling and discovered how much I had to pay off after just TWO years (we're talking roughly $27,000 here people), I may or may not have cried. Even with a half scholarship I was drowning in debt. Thank goodness I transferred to an in-state public school for my last two years or I think I would have just left the country after graduation.
For those of you like me, you just took loans out through the FAFSA. But there are a lot of services out there besides Federal Aid that can help you manage loans. For example, College Ave Student Loans simplifies the student loan process so that you can truly customize your loan experience. They specialize in student loans and offering competitive rates, many repayment options, and a very customer-friendly process. They even have a mobile-friendly application where you can find out your credit decision in three minutes – like, WHAT!
College Ave makes everything so easy for students completely overwhelmed by the whole process – like me. They have an easy-to-use loan calculator and they even offer lower interest rates for students who make payments while they're in school – you can make monthly payments as low as $25. Everything they do is oriented toward college students who need all the help they can get. When it seems like everyone and their mother is out to take all our money from us, College Ave steps in and offers a saving grace. I just wish I had known about them sooner.
WIN $5,000!
College Ave has teamed up with Chegg to give away $5,000 for one student who has awesome college goals. Runner-up gets $2,500 and third place gets $50 to Chegg! The contest rules are all listed here, but basically all you have to do is follow College Ave and Chegg on Instagram and share what your college goals are on Instagram by reposting their picture. Super easy to enter and a pretty sweet deal if you win! Good luck!
This post is brought to you by College Ave Student Loans and Her Campus Media.