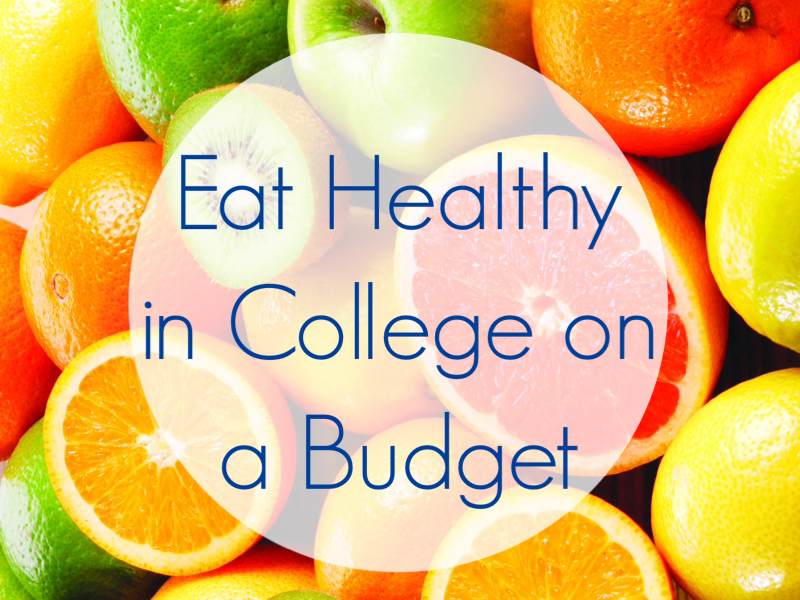 It can be extremely difficult to eat healthy in college, so I've pulled together some of my favorite tips to share to make the process easier!
All of the items you see below were under $150 and can fit in my dorm shelf and mini fridge. I promise, eating healthy in college (even living in the dorms) is possible. I'm super busy all the time with two jobs, an internship, this blog, sorority life, and a full class schedule. If I can do it, you can do it!
Smoothie ingredients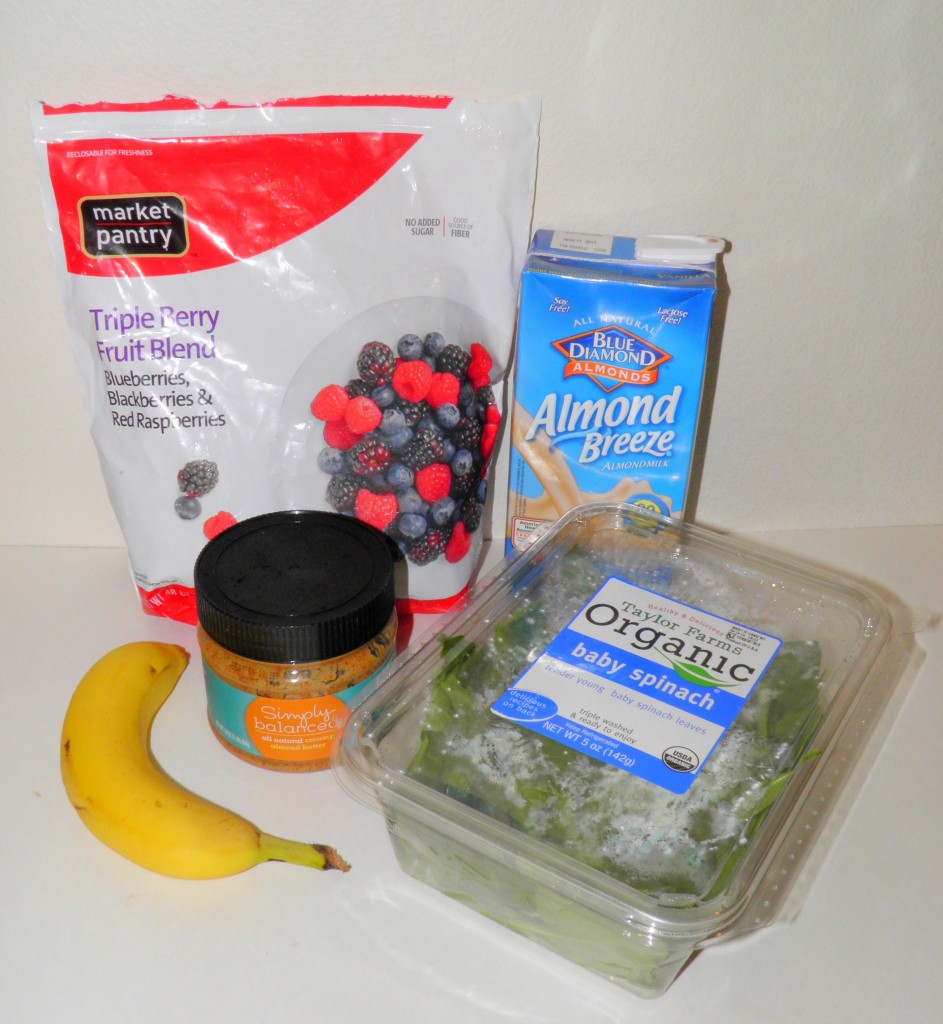 Make a healthy snack or meal replacement with a quick and easy smoothie. Use almond milk for protein, frozen berries, a whole banana, a spoonful of almond butter, and a handful of spinach. I promise, you won't taste the spinach AT ALL! It's the easiest way to get a healthy serving of fruits and veggies.
Healthy snacks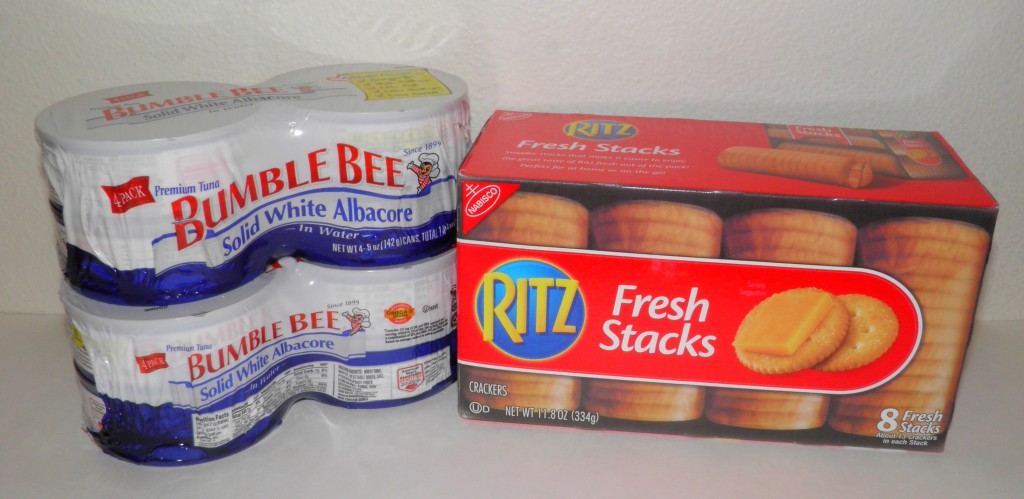 I love tuna and crackers for a quick, protein-packed, snack!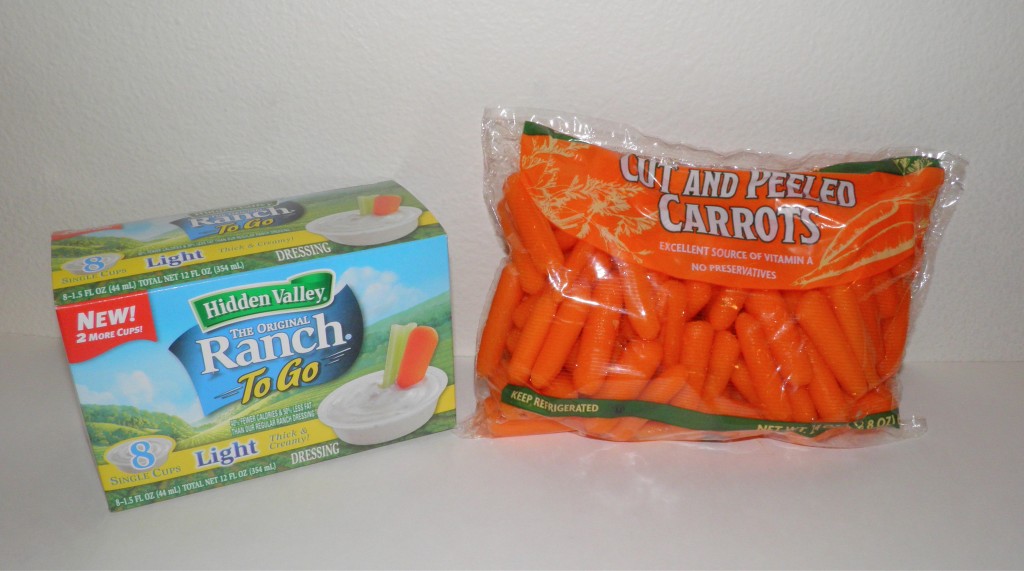 Take these to-go packs of ranch and a Ziploc baggie of carrots when you're on the run. It's so easy to take these in the car, on the way to class, or for your lunch at work.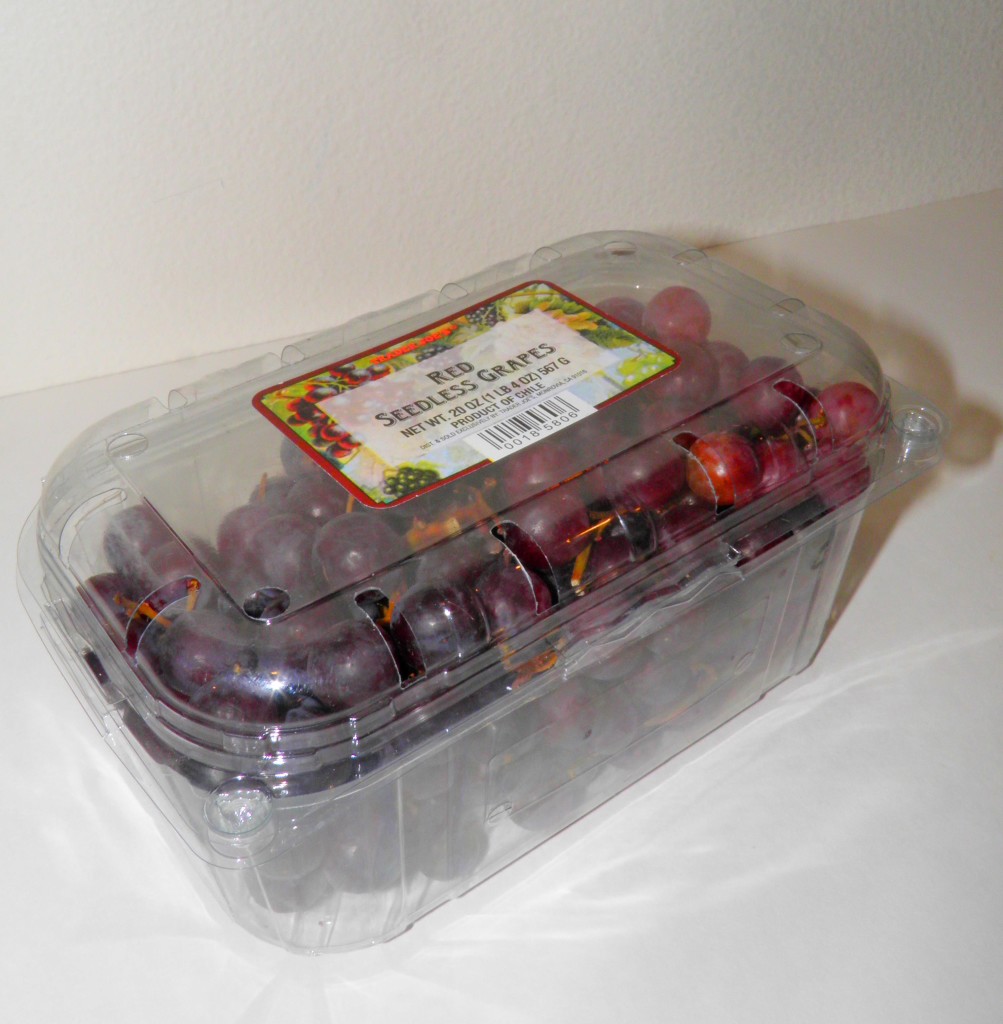 I always crave fresh fruit while I'm at college. Unfortunately, most dining halls do a terrible job at providing fresh fruits or veggies. Berries go bad pretty quickly, but I've found grapes to last a little longer. They're also easy to just throw in a Ziploc bag and take with you – no slicing necessary.
Two go-to lunch/dinner options

You can make little roll-up sandwiches super quickly by spreading on some cream cheese, layering on turkey and spinach, and then rolling it all up. I take these in little bags for my lunch at work. They're filling and delicious.

I'm not vegan, but I am obsessed with these vegan chicken patties. They are SO good! They taste like chicken nuggets while still being healthy somehow. I have a huge stash of about four of these boxes in my freezer because I eat them so much. I love throwing a patty and some instant brown rice into a Tupperware for lunch at work. You can just put it in the microwave for a minute and everything is hot and ready to eat!
At least one breakfast option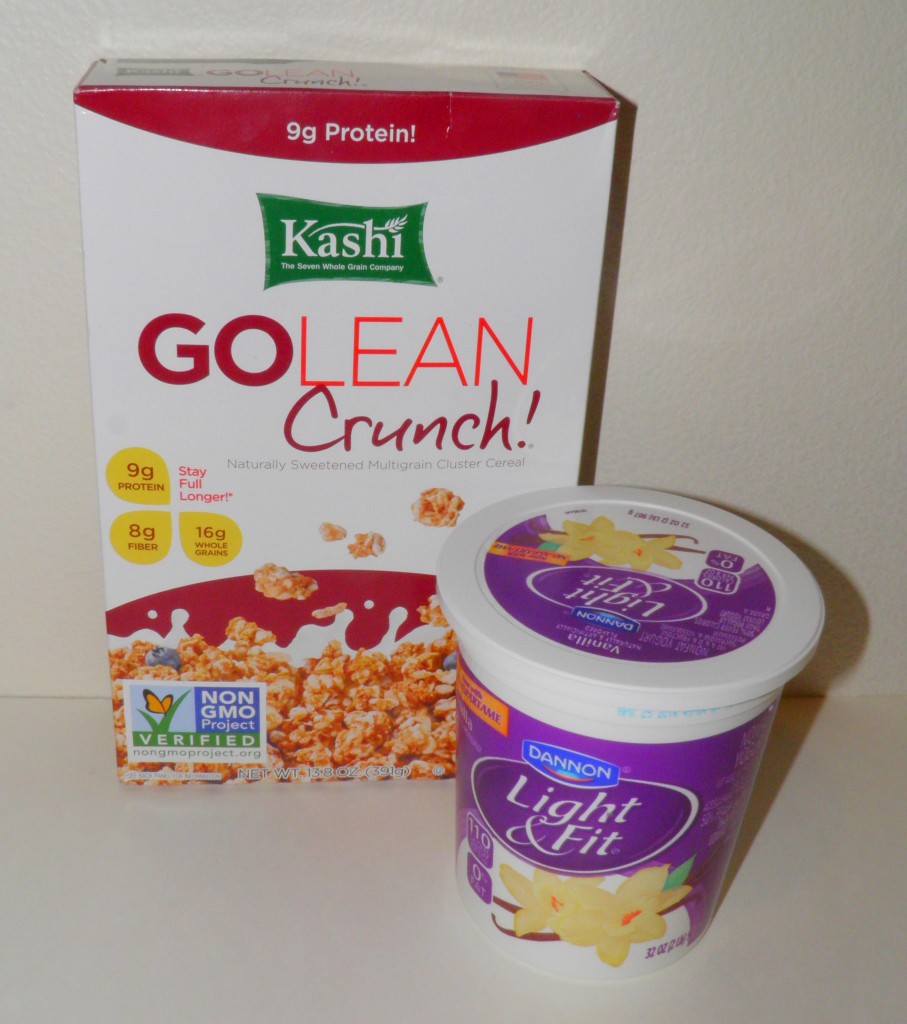 I honestly cannot stress the importance of breakfast enough. Especially for college-aged kids – we need fuel in the morning. So many of us are running off to class and then work and then other clubs/activities and then finally working on homework. Since we can't always rely on being well-rested in the mornings, our bodies crave fuel. Make sure you have one breakfast staple on hand. I like having yogurt with some protein-packed cereal – you can easily plop some into a paper bowl and take it on the go if you need. EAT BREAKFAST! Your body will thank you.
Super quick microwave meals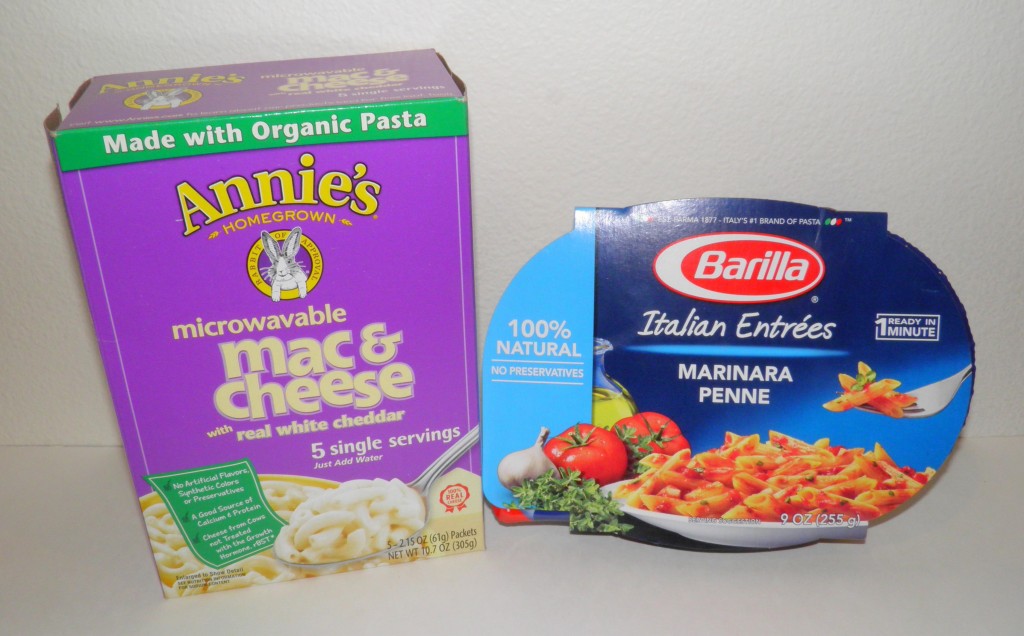 Yeah, I know. This isn't ideal. However, eating something is much better than eating nothing. We all know that Easy Mac and Cup-O-Noodles isn't the best choice for our bodies. I've found Annie's organic mac n' cheese and Barilla's pastas to be the best alternatives. Sometimes, we are just too tired to even think about making ourselves something healthier. Trust me, the idea of just heating something up always sounds appealing. Just make sure when you do eat these quick, microwavable meals that it's not all the time and they're not completely terrible for you.
One thing you can make that feels like a "real" meal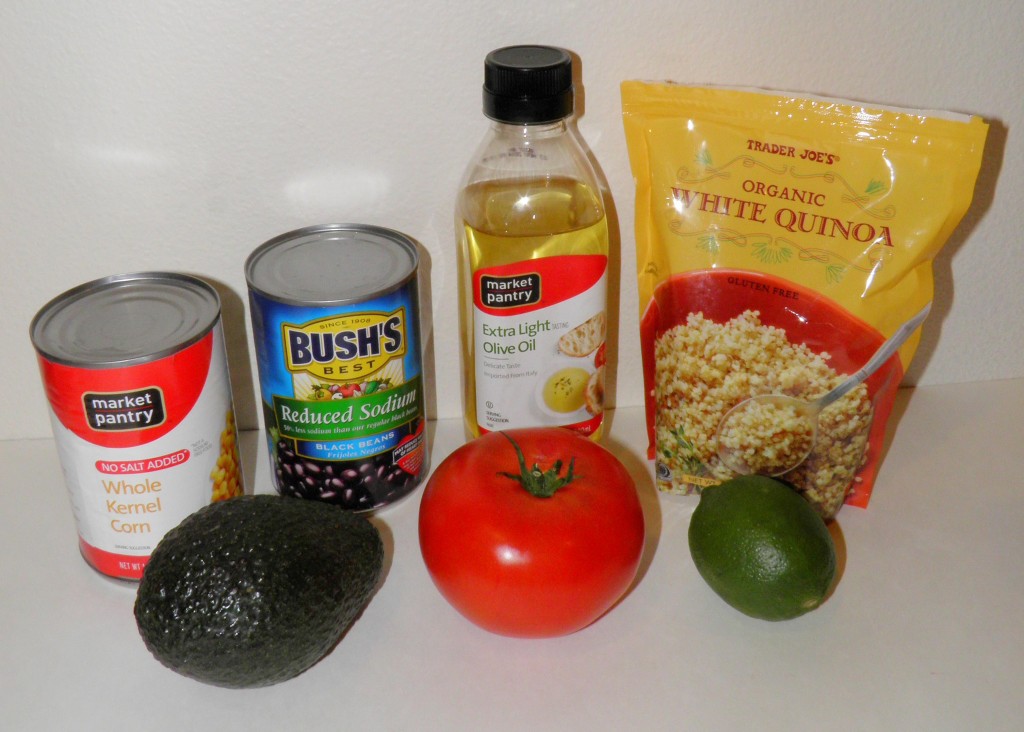 Cooking in the dorms is virtually impossible. However, I have found there are a few creative ways that you can whip together something that resembles a "real" home-cooked meal. I use a hot pot (like this one) to boil water. Once the water is boiled, I add in quinoa and olive oil. Quinoa is so versatile, but I love putting lime juice, corn, black beans, tomato, and avocado in it. A light and healthy meal, it doesn't take that much time to make but let's you feel like you're actually cooking. I usually make a medium sized batch of this and put it in containers for lunches for the rest of the week. To hear more about the recipe, check out my other post here.
Your favorite goodies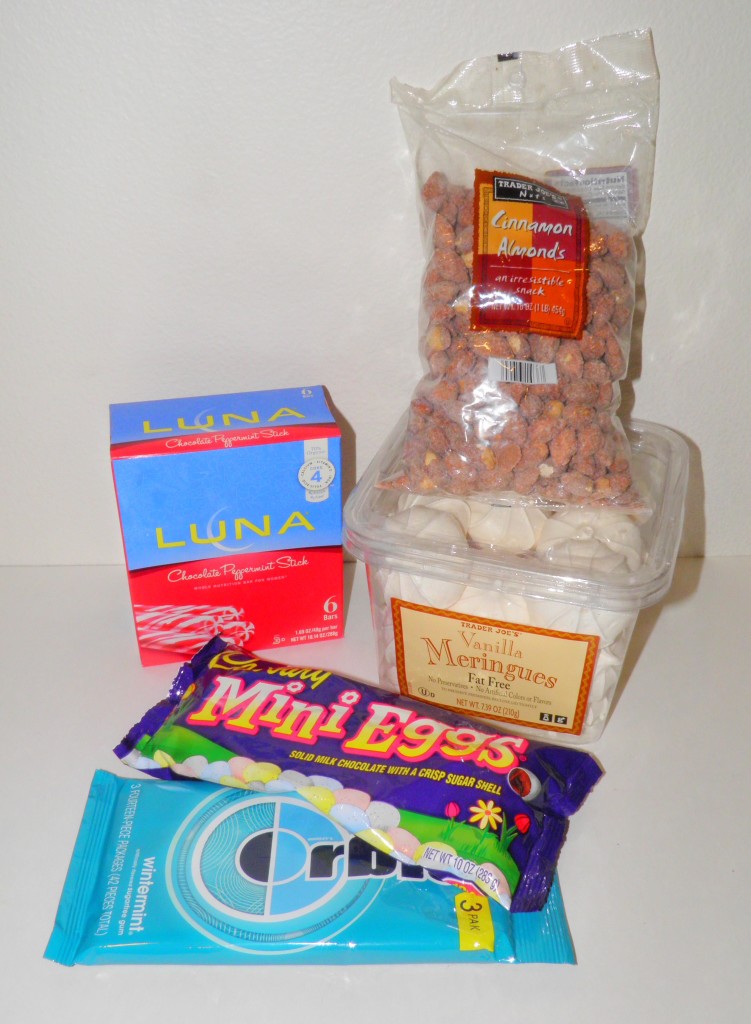 Yep, you're allowed to pig-out every once in a while. Having some of your favorite goodies on hand allows you to feel comfortable and like you're not completely depriving yourself. I really think it's important to have some of your favorite things nearby especially if you're feeling down or homesick.
A few more tips:
Pack snacks in Ziploc bags for portion control
Never eat in bed
Don't eat while watching TV or when you're bored
Put smoothie ingredients in Ziplocs and store them in the freezer – the fresh spinach and fruits will last much longer
Almond milk can be stored on your shelf until you open it. After that, put it in your fridge
Drink green tea in the morning. Put lemon and Stevia in it
Drink water!
Don't drink energy drinks
Brush your teeth right after dinner. You'll be less tempted to late-night snack once your teeth are clean
Was this helpful for you? What are your go-to healthy college foods?