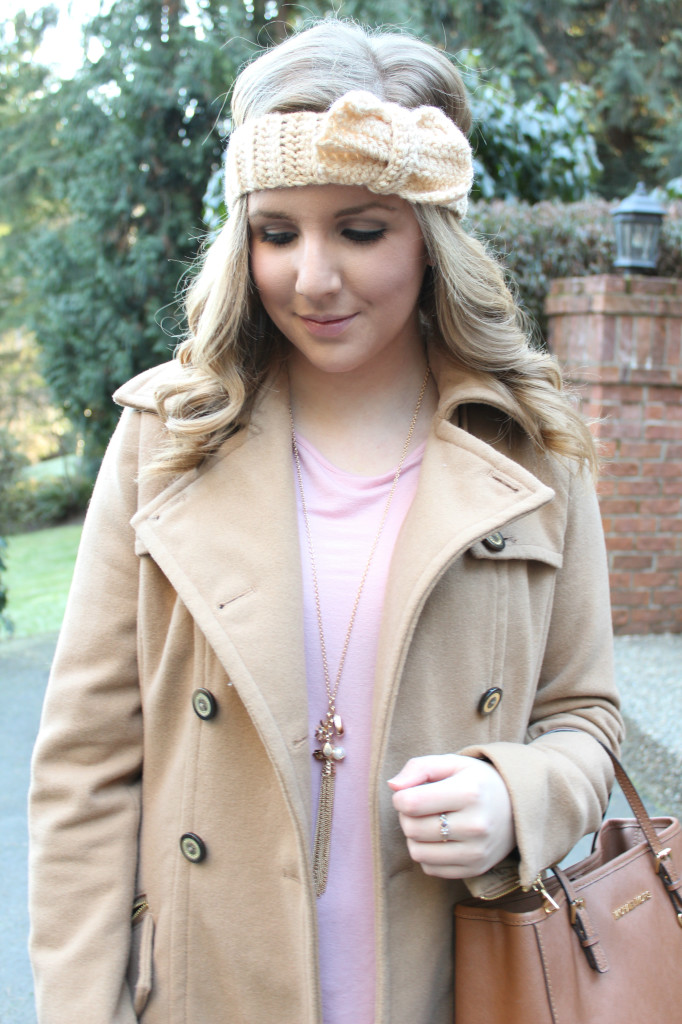 It's been an adventure moving to Eastern Washington and adjusting to the frigid weather in Pullman. I've struggled with coming to terms with the fact that practical fashion is not always the cutest. I love expressing my personality through fashion and I was determined to not allow cold d temps take that away from me.
One super cute solution I've discovered is knit headbands. They provide all the benefits that ear muffs or even a hat might supply but in a chic and fashionable way. I especially love this headband with an adorable bow from an Etsy store called Ashly Wilcox. The owner, Ashly, creates handmade knit accessories like this one and I'm absolutely in love!
If you read my blog, you know I love supporting small businesses. Ashly is a 20 year-old Central Michigan University student who is perusing a doctorate in audiology. Completely self-taught, Ashly's store has been an incredible success. She's been thrilled as her hobby and passion have collided with a business. There's nothing better than making a profit doing what you love. Be sure to check out her store because I promise, knit headbands like the ones she makes will last you forever and keep your ears toasty warm when it's miserable outside. I have two knit headbands from from her store and wear them almost daily when it's cold!