Bows and Kites is an adorable store that sells hand-crafted bows! Created by Paulette, a recent UC Davis graduate, each bow is made by her personally.
The giveaway is now closed. Thank you all who entered!♥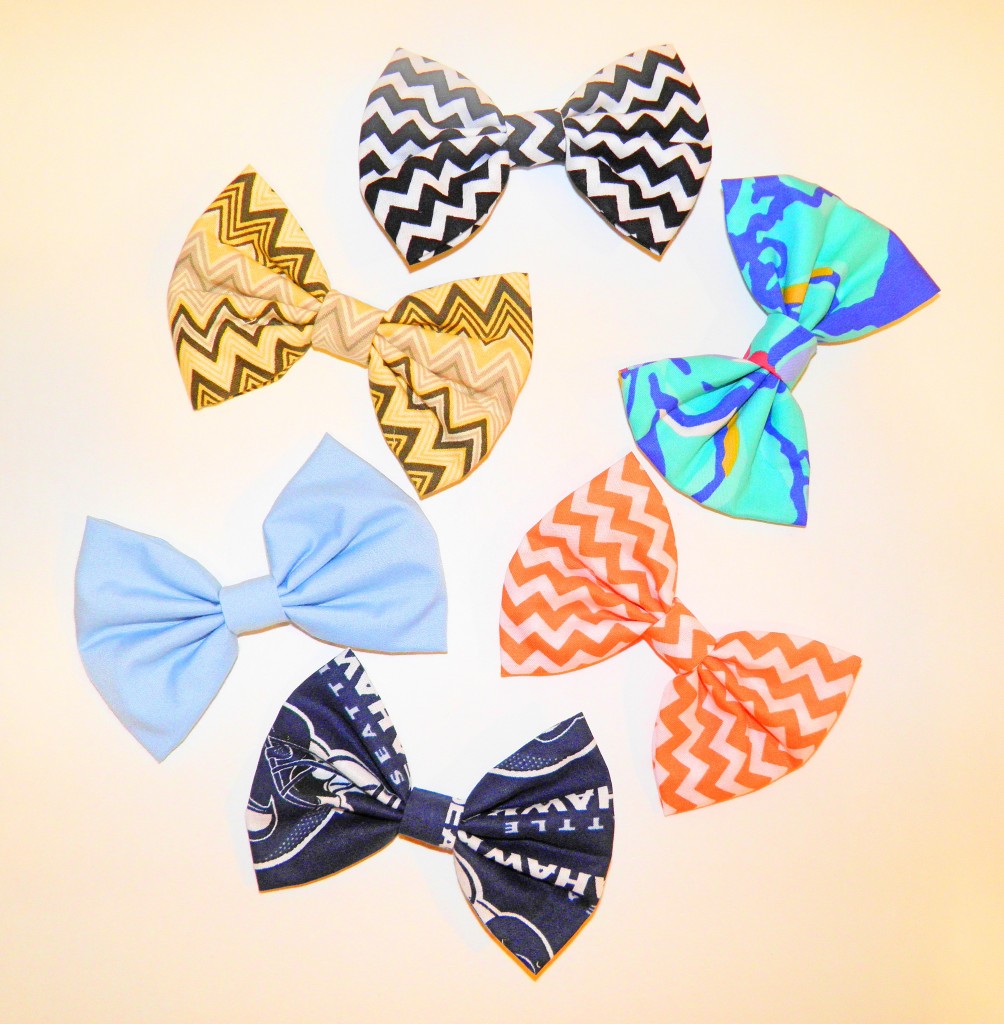 Paulette sent me way more bows than I asked for. She's amazing!
Her sorority inspired her to name her store "Bows and Kites" since she is a member of Kappa Alpha Theta (our symbol is a kite!). She speaks very highly of her time in college with her sorority sisters at UC Davis. It's always so exciting for me to meet not only fellow sorority women, but also other Thetas!
Paulette is doing such an amazing job running this shop while also working – it just blows me away! She also has an adorable blog where she explains how to get cheap deals on Lilly Pulitzer, posts pictures of her sweet puppies, and shares her beauty secrets. Check it out here.
Paulette kindly offered to send me some bows for myself which I am absolutely OBSESSED with! I'm a sucker for bows in general, but these are so beautiful. She even remembered that I'm from Seattle and sent me a Seahawks one. She also asked me which kind of clasp I like and made sure they were all that style.
She also provided me with two other bows to giveaway to my lovely readers! If you want to enter this giveaway, all you have to do is enter in your email.
To earn more entries in this sweepstakes style contest:
Follow my blog

Tweet about the giveaway using #BKgiveaway

Leave a blog post comment
The more entries you have, the more likely you will be to win these amazing bows!
Contest rules:
Open to U.S. residents only. Begins at 8pm 3/2/14. Ends at midnight on 3/9/14. Winner will be contacted via email and have 24 hours to confirm. If winner does not confirm within 24 hours, the prize will be awarded to the second place winner. The use of multiple emails, usernames, etc. will result in the elimination of all entries. Immediate unfollowing will result in elimination of entries as well. Entries from private Twitter accounts will not count as we will not be able to verify them.
I was given all of these bows free of charge from Bows and Kites. Please read the Terms of Use for the giveaway. Open to U.S. residents only. All opinions are my own.