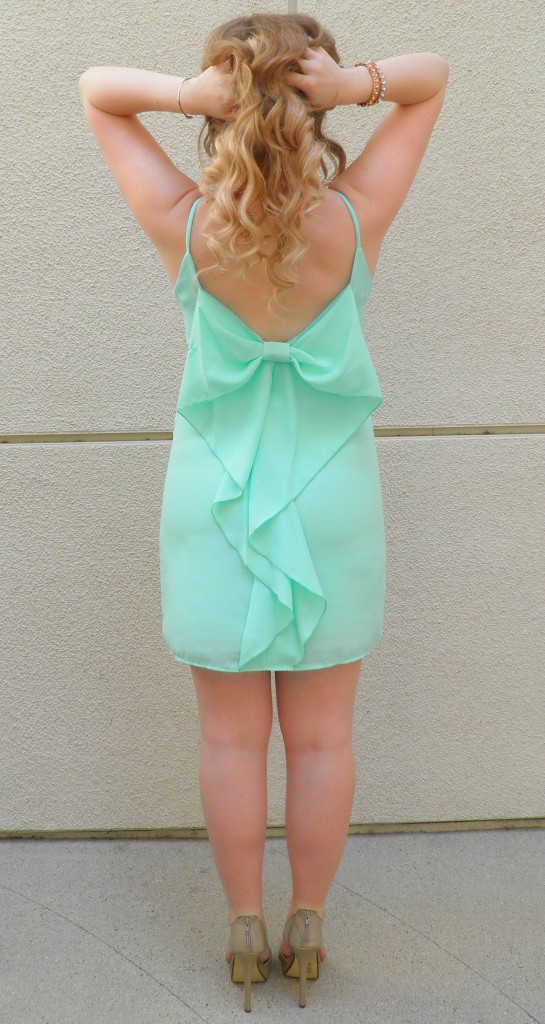 Who else is in love with this stunning dress from TexasRoots Boutique? I can't decide what I love most about it – the bow back, mint color, or flattering shape.
TexasRoots has an incredible story behind it that I'll share later in this post, so keep reading!
I have a few more posts featuring items from TexasRoots to be sharing with you over the next few weeks including a giveaway for a gift card! Be sure to stay tuned for that because I can't wait to show you all more of these amazing pieces.
Dress: TexasRoots | Shoes: Forever 21 | Bracelets: Forever 21 | Earrings: Forever 21 | Pointer finger ring: Vintage Stamp Jewels | Middle finger ring: Vintage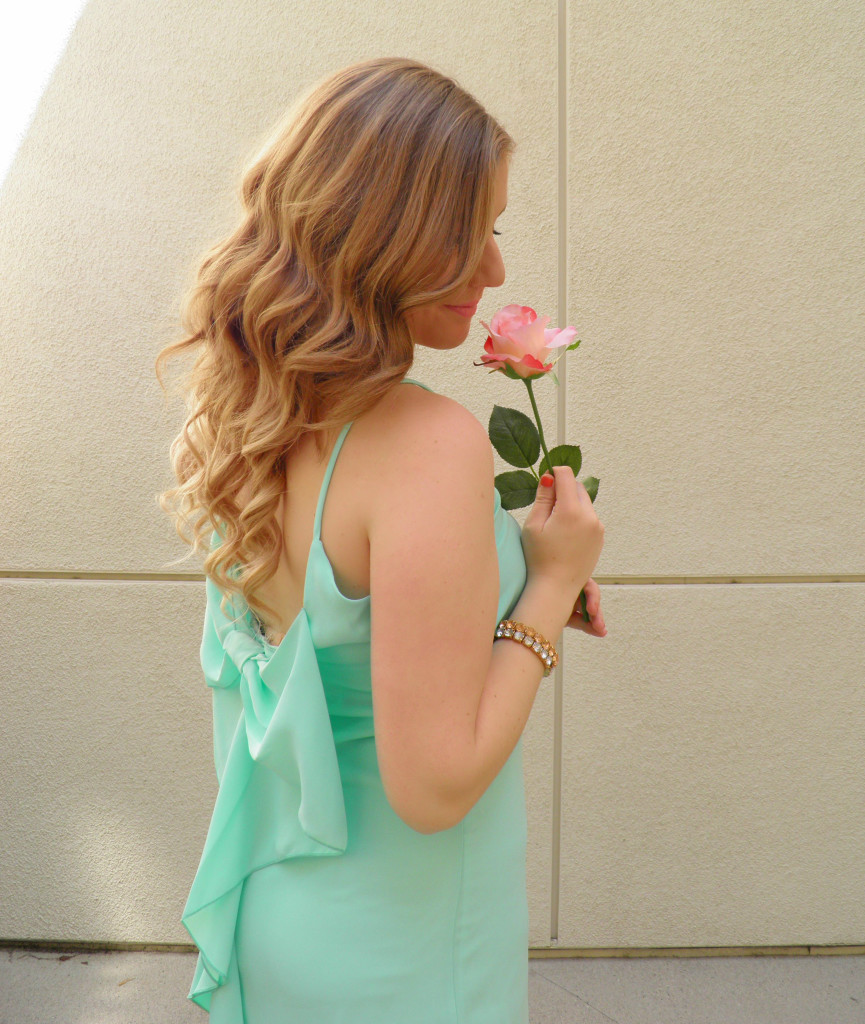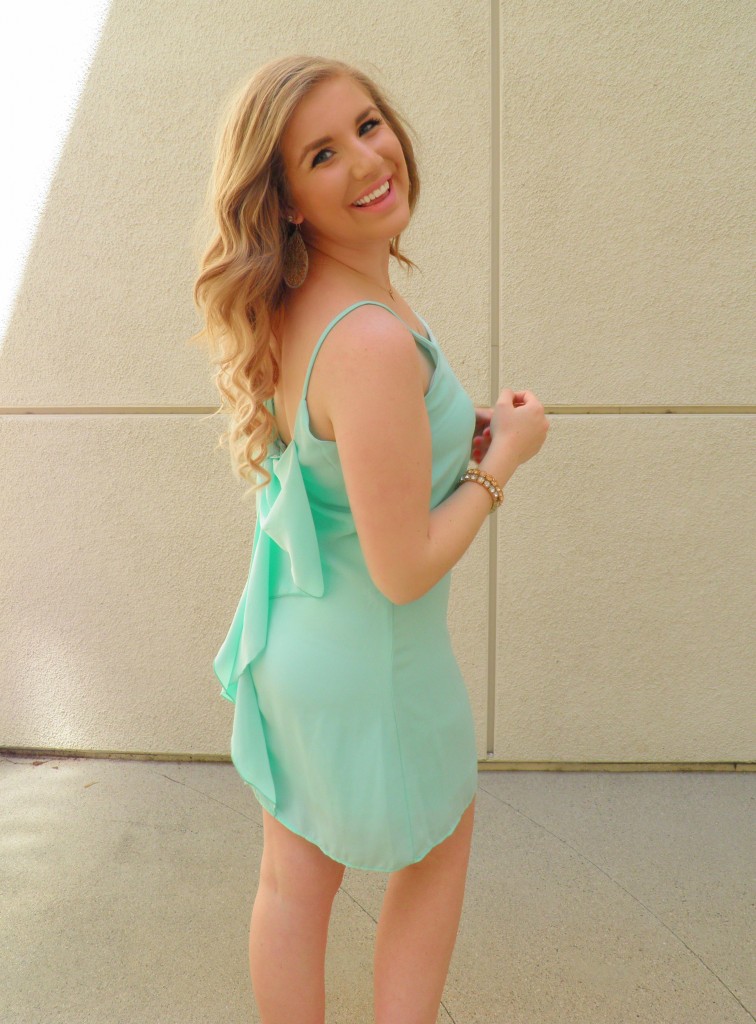 I feel honored to share the story behind TexasRoots. Created by the lovely Kelsey Keefer in September 2013, the boutique has flourished into a great success. I came across Texas Roots by simply searching around on the internet for cute boutiques with country flair. When I found Kelsey's shop, I fell in love with everything. From adorable dresses to unique accessories to even cool home decor, Texas Roots reflected my personal style right on point.
Kelsey took a break from college the second semester of her junior year to pursue her passion of opening up a clothing boutique. Being just twenty years old, Kelsey has a lot of life ahead of her and big plans for her future. When I've talked to her, she seems incredibly happy making a living doing what she loves. She enjoys every aspect of the challenge of building a business from scratch. When obstacles occur, it keeps her driven and motivated to always continue to learn and improve. To her, there is nothing more rewarding than hearing from a happy customer.
These are the kind of stories I love. Hearing about a woman my age starting her own business is so inspiring – it really motivates me to dream up some big plans for myself. When I hear success stories like this, I just feel so inspired.
Please check out TexasRoots and support this amazing woman. I can't wait to see where she goes from here. Stay tuned for future posts featuring clothes from there coming soon!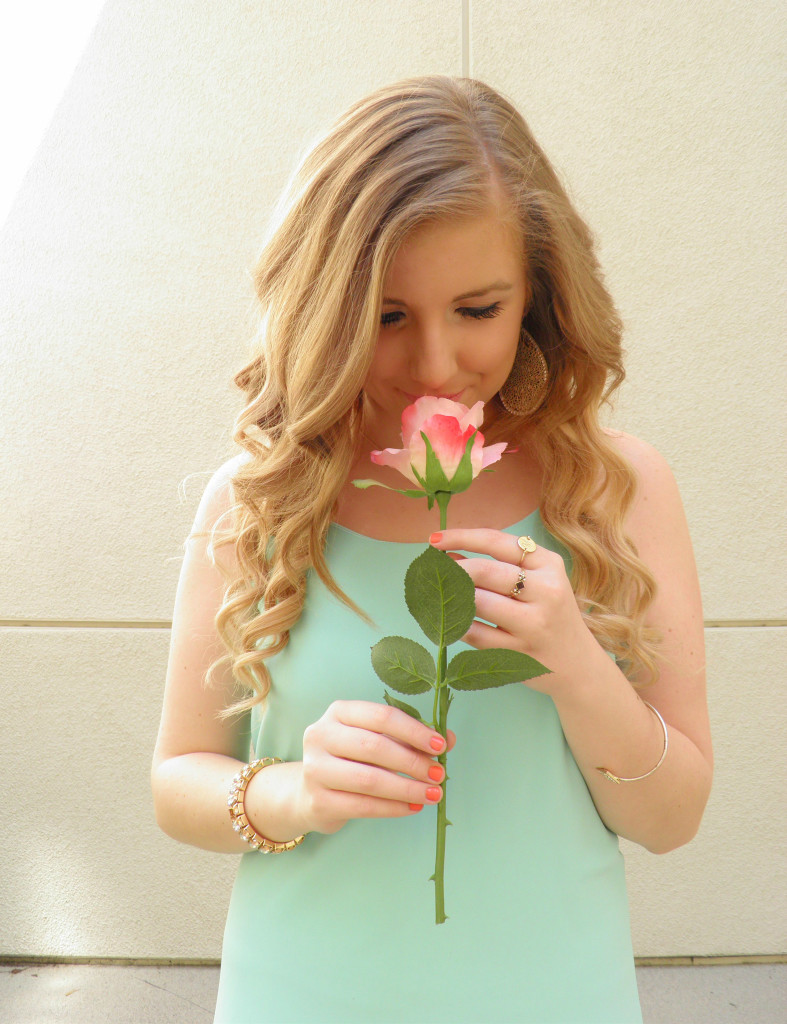 This dress was provided to me by TexasRoots free of charge. All opinions are my own.