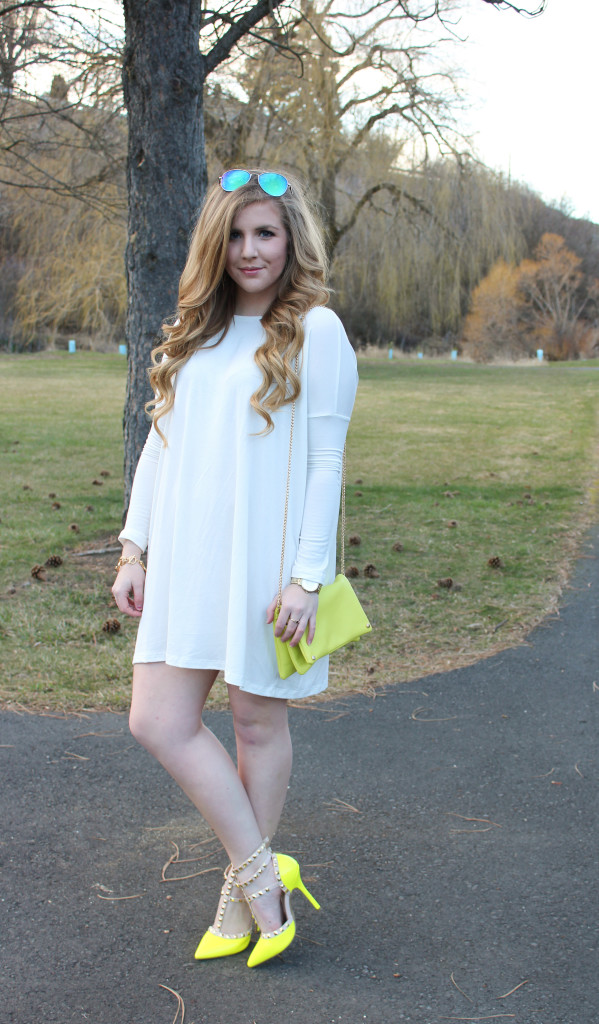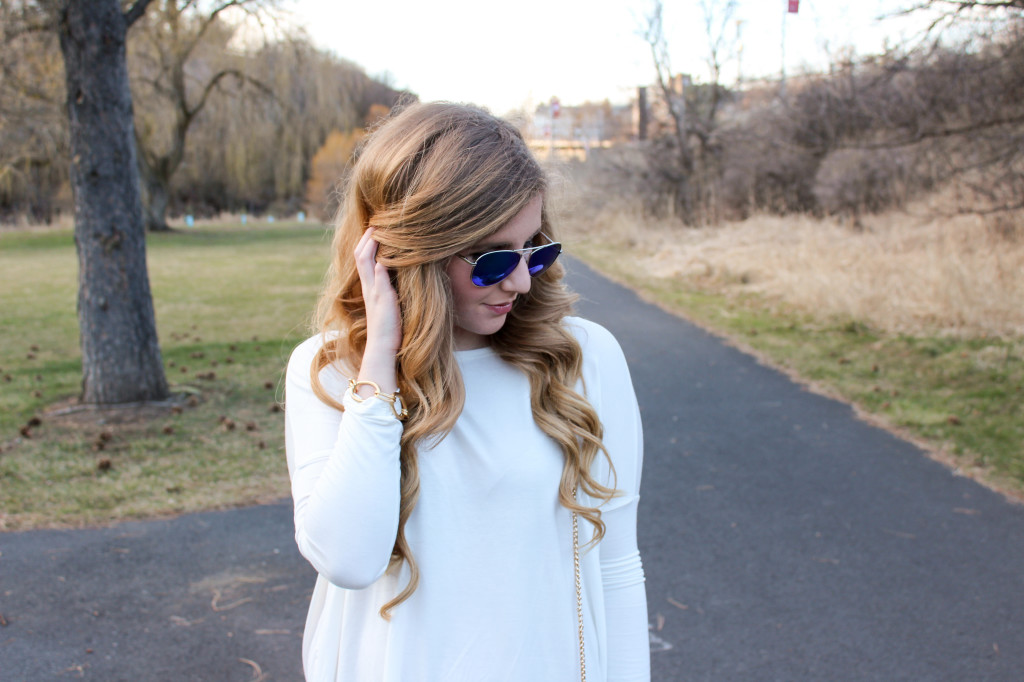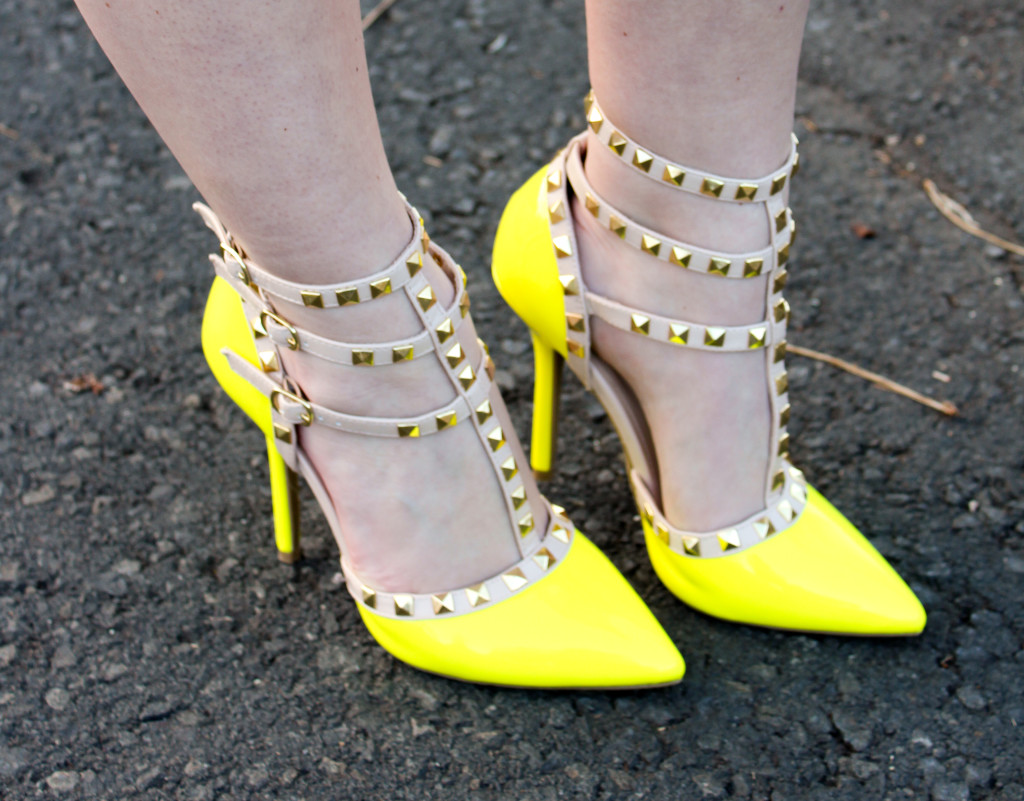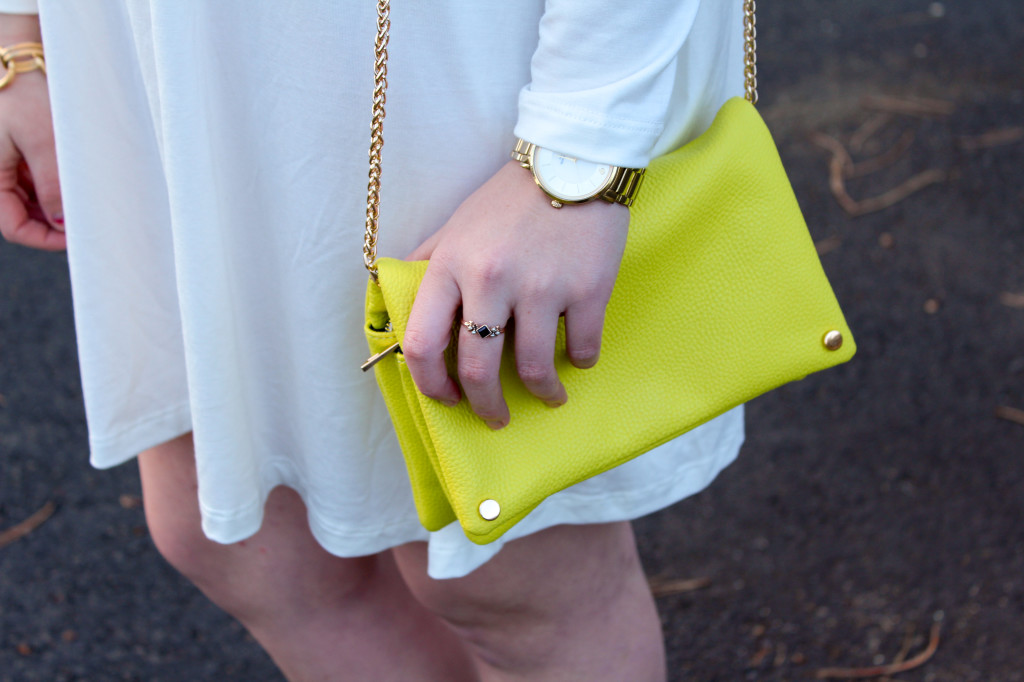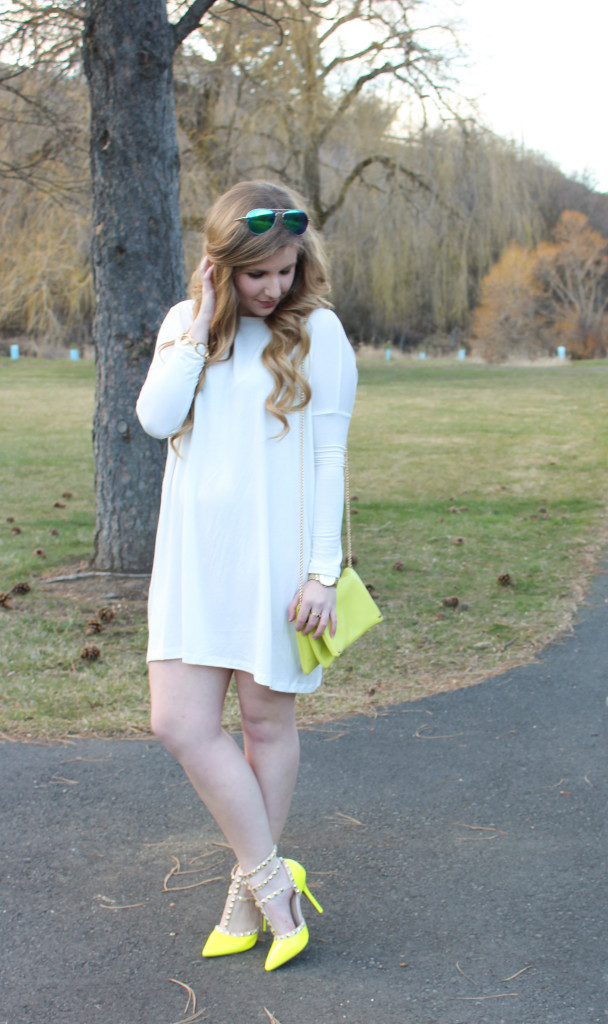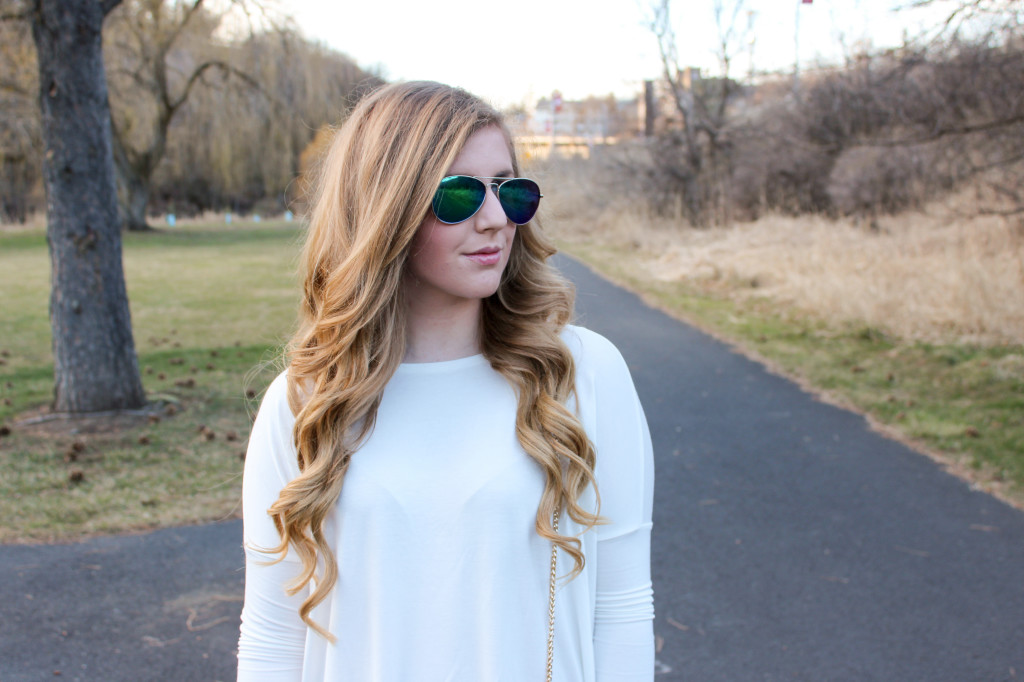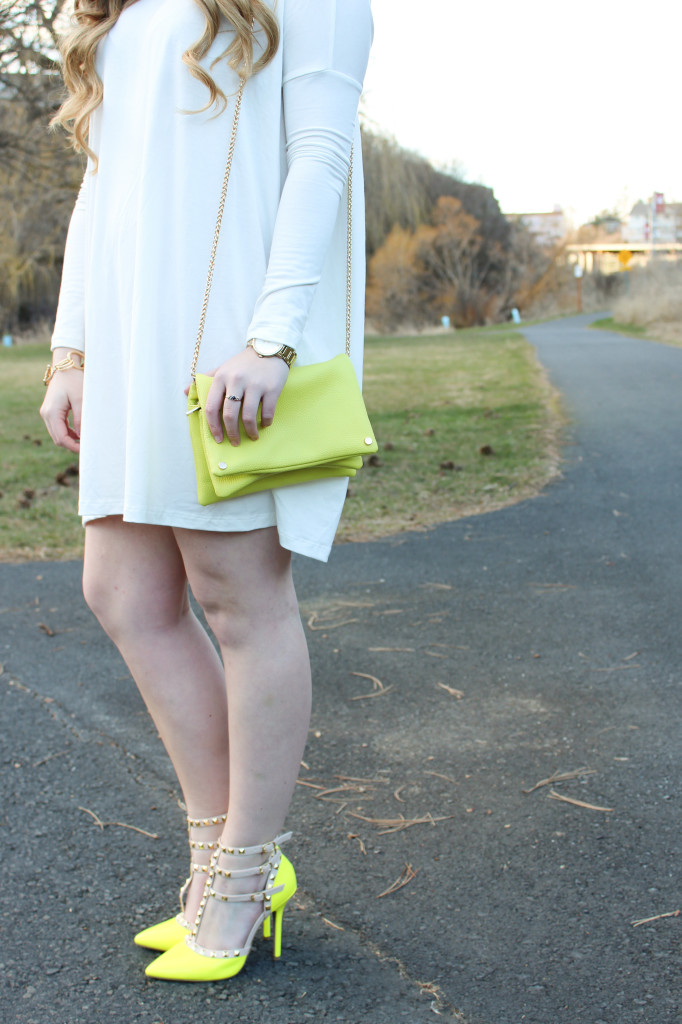 Spring is finally in the air! Temperatures have been in the 40s and 50s lately in Pullman and it's been great!
Everything I'm wearing in this post is courtesy of Necessary Clothing – a super trendy, affordable, and modern retail and online store. This is seriously the cutest outfit I've ever owned. I really don't think I've ever been this obsessed with a single look in my life. From the pop of color in the shoes and bag to the casual and chic dress, this outfit is effortless and trendy. I can't wait to take these killer heels out on the town.
PS – my hair extensions are from Luxy Hair and I am IN LOVE! They are the most natural and low-maintenance extensions you could imagine. If you're considering buying extensions, I highly recommend these.
Shop the Look
Check out Necessary Clothing new arrivals, tops, bottoms, dresses, jumpsuits and rompers, outerwear, accessories, shoes, and sportswear.