So I completely forgot to include the pictures of my bag in today's outfit of the day post! I don't know what's wrong with me today.
Anyways, I received this GORGEOUS bag from I Flew The Next – a monogram Etsy shop. It's an incredibly high-quality bag and the color is just divine. I carried my laptop, planner, lunch, and a water bottle in it all day and it held up. It never hurt my shoulder or anything. Definitely check out this shop!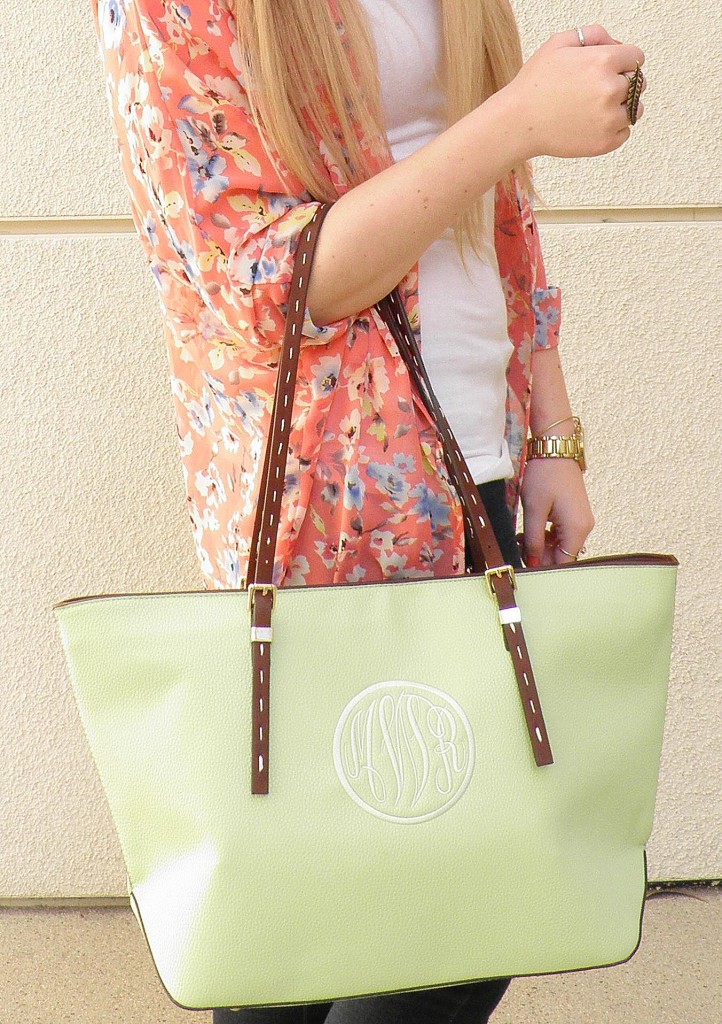 I was provided this bag from I Flew the Nest free of charge. All opinions are my own.