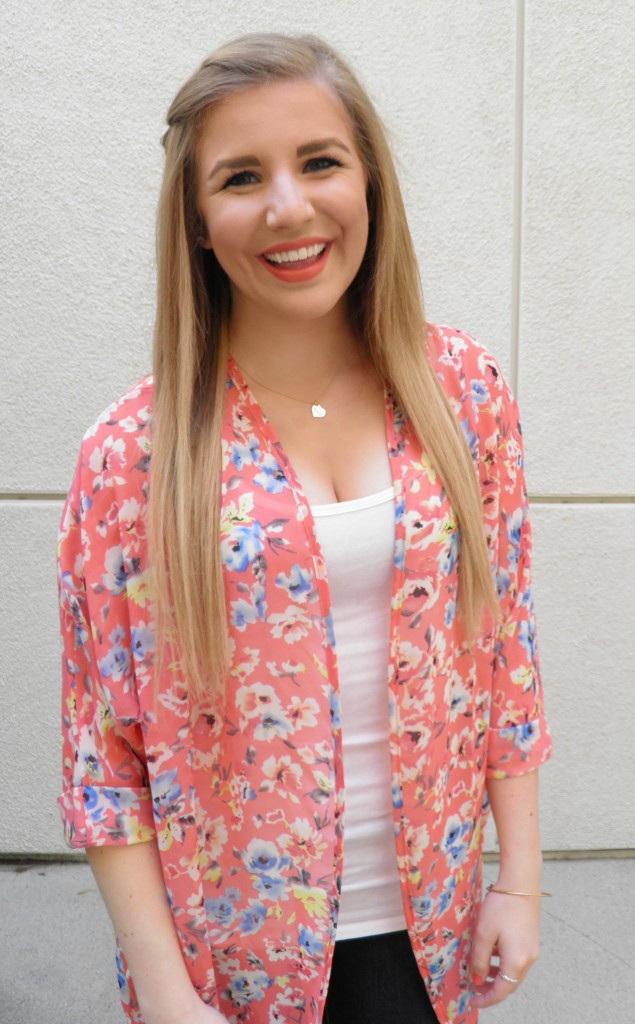 This incredible kimono from Jane is the perfect spring addition to my wardrobe. The bright colors and floral print brighten up any outfit. The beautiful chiffon fabric feels light and fun. I also adore this Kappa Alpha Theta necklace from Tomi's Treasures – an Etsy shop that I found. It's so dainty and stunning – I love it!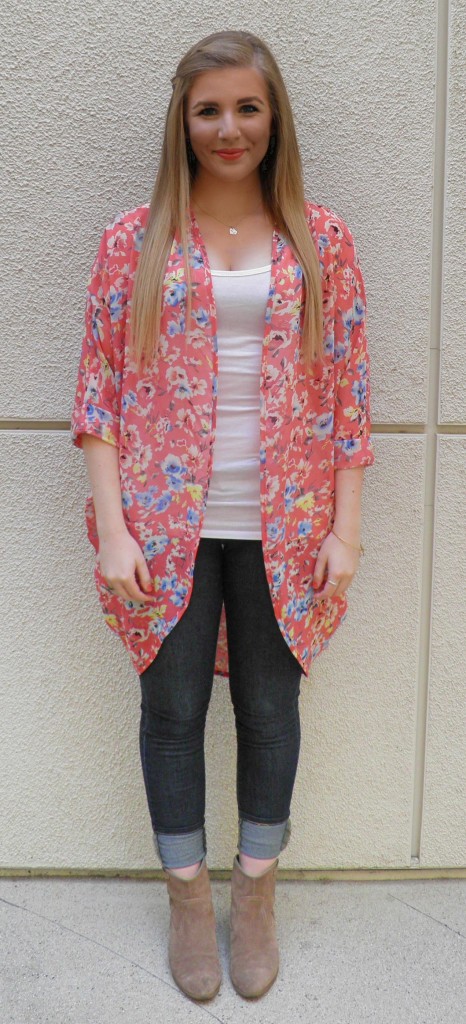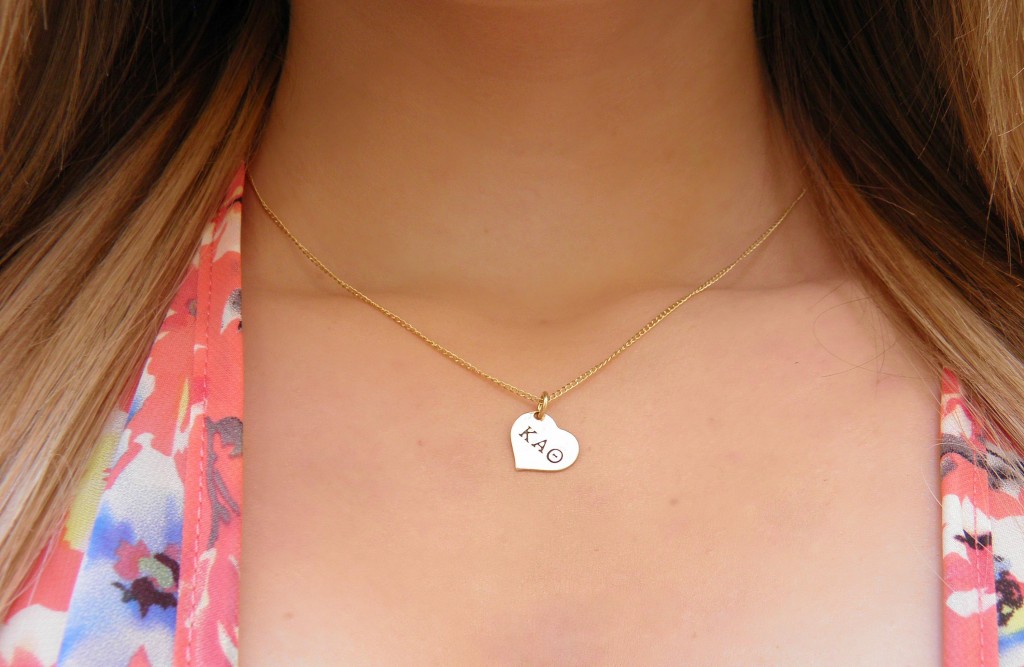 I want to talk briefly about Tomi's Treasures. Tomi was incredible to work with. She was so interested in hearing about my life as a college woman. She worked so hard to provide me with jewelry that I wanted. I will post later about another amazing necklace she sent me (it's in the shape of Washington state!). She went above and beyond to make it for me. I would highly recommend checking out her Etsy shop full of beautiful Greek jewelry. She even has hand-stamped bottle openers with fraternity letters on them! Anyways, I would just recommend you check her shop out for big/little gifts or a something special for a friend.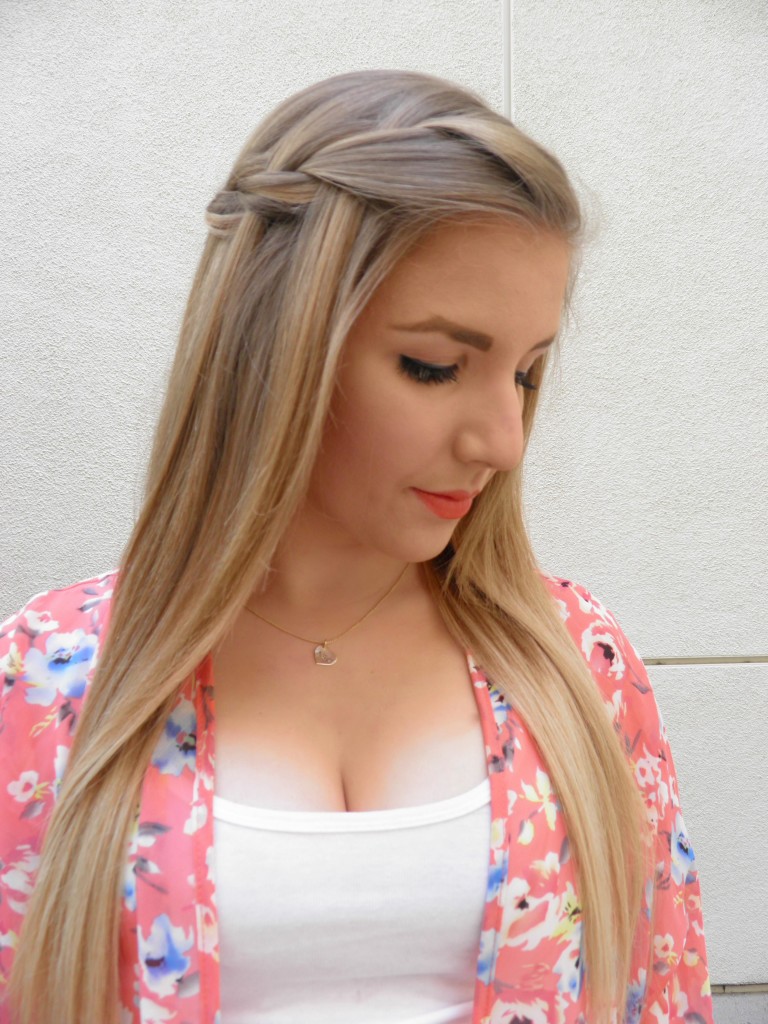 I was provided with the kimono by Jane, ring by Texas Roots, and necklace by Tomi's Treasures free of charge. All opinions are my own.