Happy Pi Day!
It's also casual Friday at my office which means there's donuts! I'm re-thinking wearing a skirt and tight shirt today because I know I'm going to stuff my face. I wish I had worn my stretchy pants (read that in a Nacho Libre voice). UPDATE (as of 11:38 am): I stuffed my face with a donut bigger than it.
Anyways, I love this outfit. I used to be so against combat boots with skirts, but I'm warming up to the idea. I never dress "edgy" like this, so it was fun for me! I'm usually all about bright colors and looking more preppy.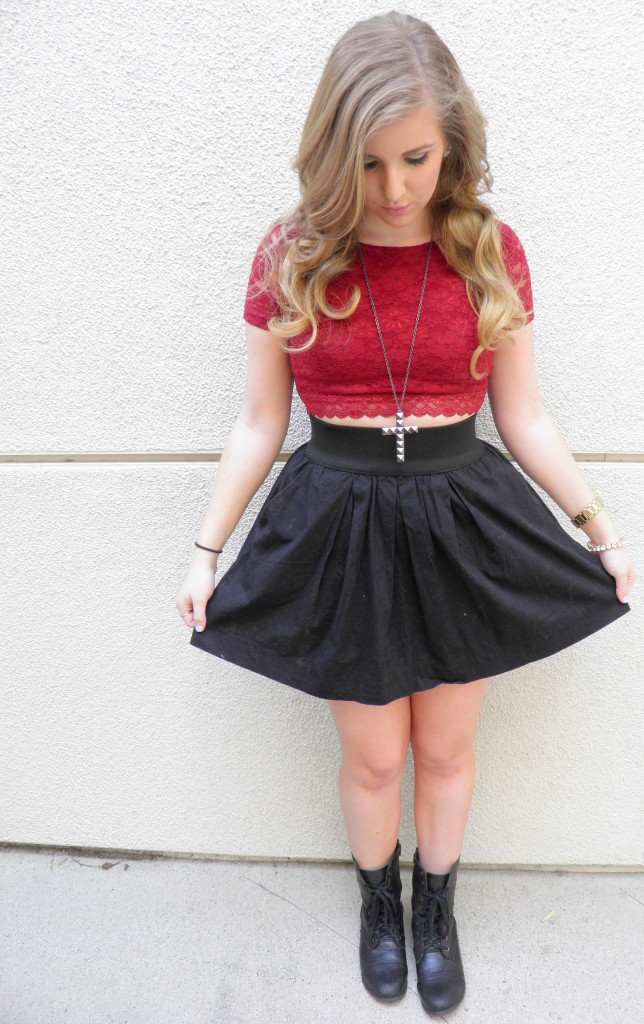 I'm also wearing hair extensions. These are my Jessica Simpson "HairDo" 23″ wavy extensions by Ken Paves. I'm going to do a review later comparing them to my Bellamis that arrived today, but I never actually wear these extensions. I just felt like wearing them for the picture. I honestly don't feel comfortable wearing my HairDo extensions in public because I feel like they will fall off and the texture really doesn't match my hair. So anyways, I took them off after I took the pictures!
I did not receive any compensation for this post. All opinions and images are my own.