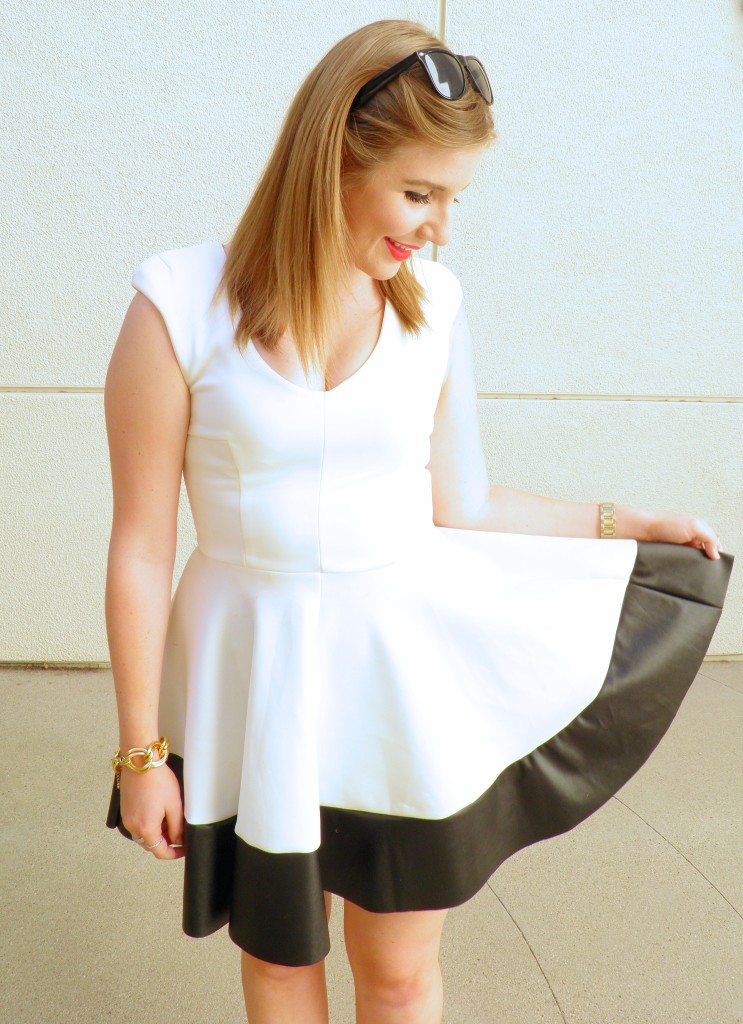 How freakin' adorable is this dress from Charlotte Russe? I'm actually OBSESSED with it! It's exactly my style – shows off my small waist, hides my curvier lower half, and is modest without being suffocating. It's such a classic look and then the leather adds a little modern edge to it. I paired it with red-ish/raspberry lipstick and my favorite sunglasses from Nordstrom. The whole look has a bit of a 50s vibe to it!
I also parted my hair differently, I don't know if you can tell. I'm trying out new parts since I'll be chopping off about two inches in a few weeks (eek!). I'm not sure I like this off-center look though. What do you think?
I wore this to my last day working in Chapman's Alumni Relations department. I definitely cried since it was my last day…oh gosh, I'm tearing up now! I had such an incredible time managing the alumni social media for the university and learned so much. I hate saying goodbye so much. It's really, really hard, especially since I've been working there for a year. My boss was so kind at took me to this amazing pizza place as a last hurrah. I will miss working there dearly.