This is my third time being nominated for a Liebster Award but my first time actually following up on it. I was so honored to be nominated by Jess from Bookworms in Dresses a few days ago – a huge thank you goes out to her for that!
Basically, the Liebster Award is passed down from one blogger to another. The blogs that are nominated have under 200 followers and usually pretty young. It's a great way to build community relationships among bloggers and give exposure to those that need it.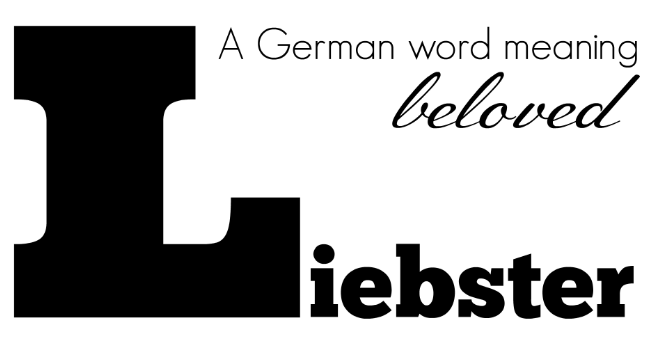 The rules for Liebster Awards are:
1. Thank and link a person who nominated you.
2. Write the rules and display the award.
3. Answer 11 questions and write 11 of your own.
4. Nominate 11 other bloggers (who have less than 200 followers on their blog) and don't forget letting them known that they have been nominated.
5. Write 11 facts about yourself.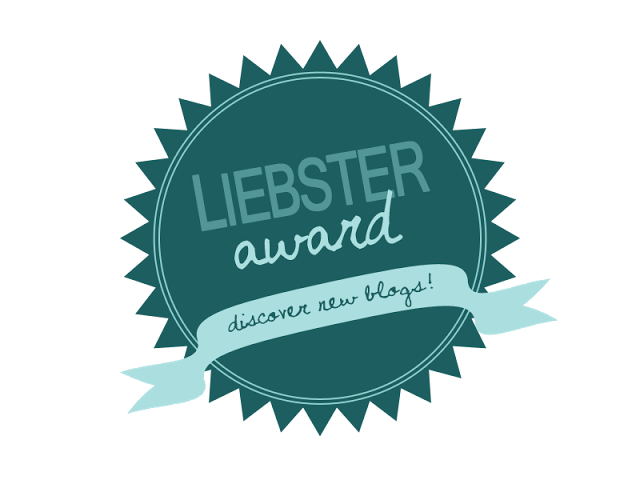 My Q&A from Jess
Do you like receiving snail mail?
Of course! Who doesn't? My boyfriend and I would write letters to each other while we were living in different states. There's something very special about knowing somebody took the time to hand-write something for you. It's the absolute best!
Give your favorite color a quirky crayon name.
Well, my favorite color is pink (duh!) so I would name it "Piglet"
What was your favorite childhood cartoon/TV show?
Spongebob! And Boy Meets World!
You have $20, what do you spend it on?
Food or coffee! That's what I spend most of my money on anyways.
Favorite fruit/veggie?
I loveeeee watermelon, strawberries, and raspberries!
Beach/mountain/city? Pick one.
Well I would want to vacation at the beach, work in the city, and live in the mountains. Does that work?
Favorite book you recently read, or favorite book of all time?
I recently jumped on the bandwagon and read The Fault in Our Stars which was surprisingly really incredible. I loved how much it made me think about life and relationships. My favorite book of all time..that's just too hard to pick!
Do you have an image in mind for your dream house? What is it? (You can post pictures too!)
Definitely a house on the smaller size – I like cozy homes. It would be white or light yellow or light blue. There has to be a porch – maybe a wrap-around! Lots of windows for natural light to come in. I'd want to be in the mountains or somewhere really beautiful and by some body of water for sure!
You can take a week vacation to a fantasy world (TV, movie, book, comics, etc) where would you choose to go?
Hogwarts! I'm obsessed with Harry Potter
Who would play you in a movie about your life? (Why?)
Amy Schumer for sure. We have the same sense of humor and kind of similar look! 
Put a playlist to your average day!
Anything country!
My Questions:
How did you get started blogging? What advice do you have to new bloggers?
What's one beauty product you swear by?
If you could live anywhere in the world, where would it be?
What's your favorite philanthropy/charity?
If income and skill were irrelevant and you could literally have ANY job in the world, what would it be?
When was the last time you laughed so hard you cried? (or maybe just felt like you had rock hard abs haha!)
Who is one person you know in real life that has inspired you?
What's your life motto?
If you had endless money to spend at ONE store, where would it be?
When you're having a rough day, what's the one thing you know will cheer you up?
If you had to take one book with you on a deserted island, what would it be?
Blogs I Nominate:
Amanda from The Trendy Times
Amelia from Bitty Tidbits
Em from Work Love Laugh
Jessica from The Pen & The Needle
Michelle from Midwest Beauty on a Budget
Erika from Bearika Rose
Miranda from Sew Cute
Rachel from Rachel Things
 11 Facts About Me:
I am obsessed with Starbucks – the drinks, the company, everything
I've never broken/lost/cracked my phone (watch me break it or lose it today now that I say that)
I absolutely cannot stand flip flops – especially when guys wear them. Yuck!
I went to Cambodia on a service trip two years ago
I studied at Cambridge University in England for a month when I was 15
When I was younger, I always pronounced "favorite" as "fravrit"
I can't keep nail polish on my fingers for more than five hours. I'm addicted to picking it off.
I love roller coasters, cliff jumping, and thrill rides. I'm a bit of an adrenaline junkie as long as it's relatively safe.
I think making someone laugh is one of life's greatest joys
I cry way too easily – happy tears and sad tears. That being said, I also laugh too easily!
Family is my #1 priority