As maid of honor for my sister's wedding, I organized her bridal shower. My sister is the opposite of me – doesn't like anything too flashy or crazy. She wanted a very low-key, relaxing, and sweet bridal shower. No silly games with toilet paper dresses or ridiculous sexual presents. With the help of my mom, we settled on a tea-party theme keeping in line with the simple, rustic decor of her wedding. Read on below to learn how we planned everything!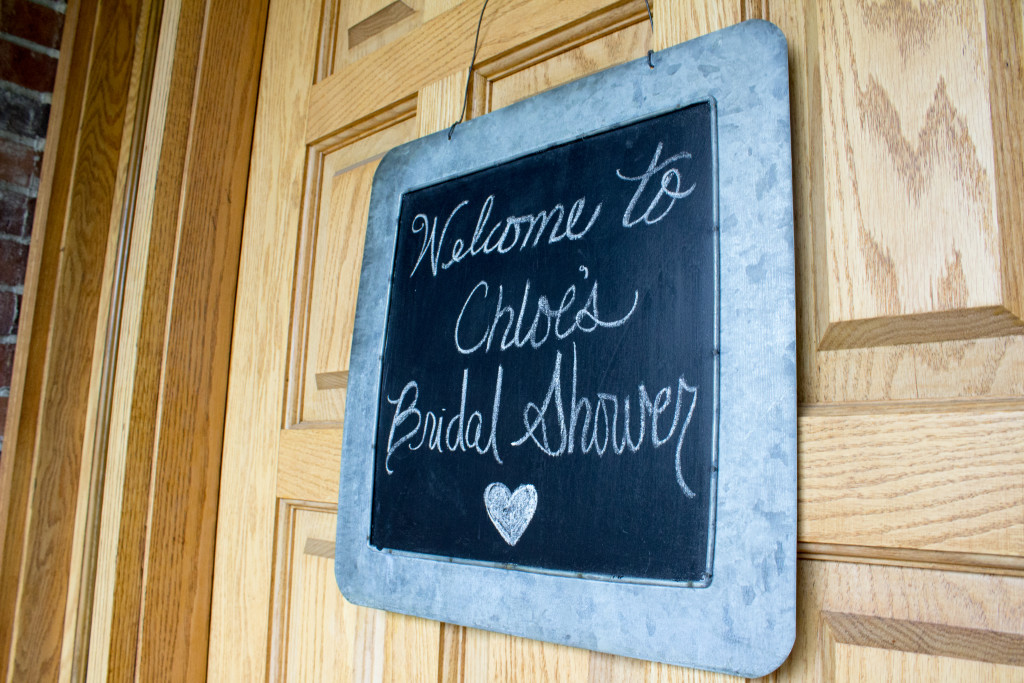 Food and Drinks
The bridal shower started at 2 p.m., so it did not fall under any particular meal time. Since we went with the tea party theme, we decided on tea sandwiches, fresh fruit, cake, champagne, wine, tea, and coffee. It was all substantial enough that guests could enjoy a filling meal, but also elegant and light enough to fit the casual atmosphere perfectly.
If you are planning a low-key bridal shower, I would suggest small plates and light nibbles like we had. Scheduling a full-blown dinner or meal will make it feel much more structured and formal. Including a light alcoholic option adds a little spice to the afternoon without giving guests an excuse to get sloppy drunk or out-of-control.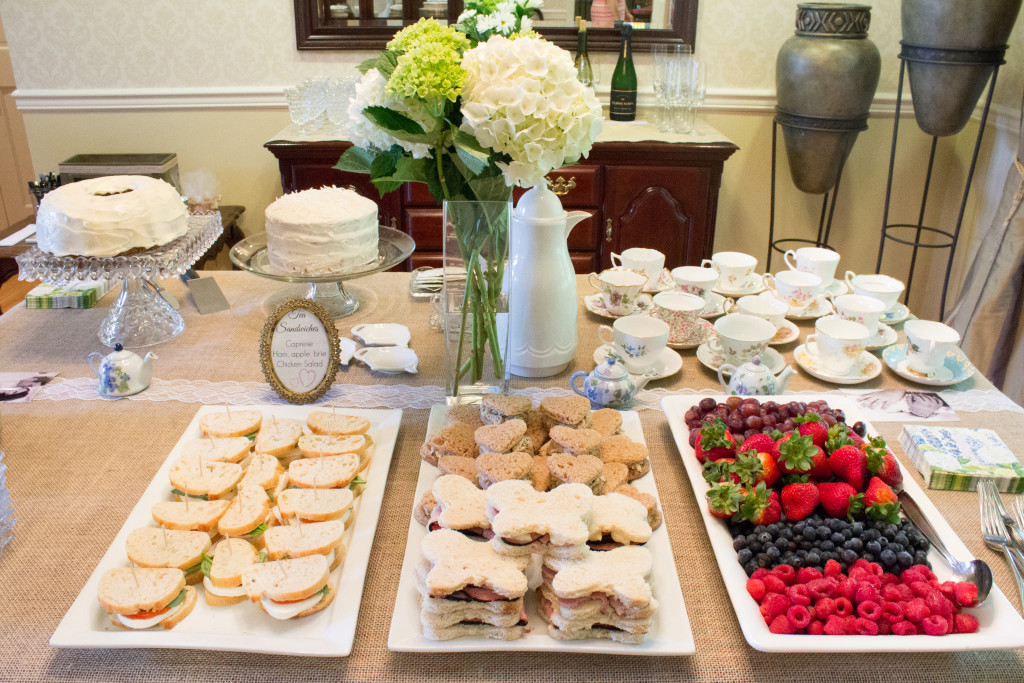 Games and Activities
As I mentioned before, my sister was not thrilled about the typical, cheesy bridal shower games. Since we had my grandma and a few other women who may take offense to the more raunchy games, we decided to eliminate any of those activities. Instead, we planned two games and two activities.
The first game we planned was "Forbidden Words." A very common game for bridal showers, this game always creates lots of laughs and brings out the competitive side of guests. We gave everyone an over-sized plastic diamond ring and prohibited the use of the words "Ron" (my sister's fiance), "Wedding," and "Love." If you got caught saying one of those words, you had to hand our ring over to the person that heard you. The person with the most rings at the end of the shower wins a prize. For our winners, we gave them cute light pink Essie nail polish.
The second game we planned was "Guess Their Age." We printed out photos of my sister and her fiance from their younger years and hung them on a big frame. Guests had to guess how old they were in each photo. The person who guessed the most correct wins a nail polish as well.
The activities we planned were very casual ones guests could do at any time. We ordered beautiful advice cards from Etsy (the same store we ordered the invites through) so that guests could impart some wisdom to my sister. We also placed some popsicle sticks in a mason jar and provided sharpies so that everyone could share a date idea. Both of these were very casual but will be nice mementos for my sister.
Decorations
Sticking to the simple, rustic theme of my sister's wedding, we used burlap and lace for the main table. My sister's wedding flowers are blue and white hydrangeas, so we used those as the flower centerpieces as well as baby's breath and some simple greens. To tie in the blue, we had blue accents in the banner from Etsy and napkins from Molbaks. Everything was very simple, inexpensive, yet elegant.
We also used a few chalk boards – one out front and one for the advice cards. Chalk boards are fairly inexpensive and very trendy right now – they add a fun, customizable aspect to the event.
Finally, I scoured the sales racks at Value Village and World Market for inexpensive gold frames and found some great ones for very cheap. Framing little signs like we did adds a polished touch to the displays rather than leaving pieces of paper hanging awkwardly with instructions.
Favors
If you are short on funds or time, don't worry about producing a party favor for your guests. Nowadays, favors typically get thrown in the trash or forgotten about. This is definitely an expense you can spare.
However, my mom and I wanted to have a little something since it was such a small shower. We knew we wanted to give something practical that our guests could actually use. My little sister came up with the idea of putting washi tape on tea lights and packaging them up super cute. Not only was this incredibly inexpensive, they turned out beautiful and everybody loved them.
I hope this guide to planning a low-key bridal shower was helpful for you. If you have any questions at all or want to share some advice of your own, please comment below! As always, thanks for reading!