This post is sponsored by Guilty Soles. All opinions and images are my own.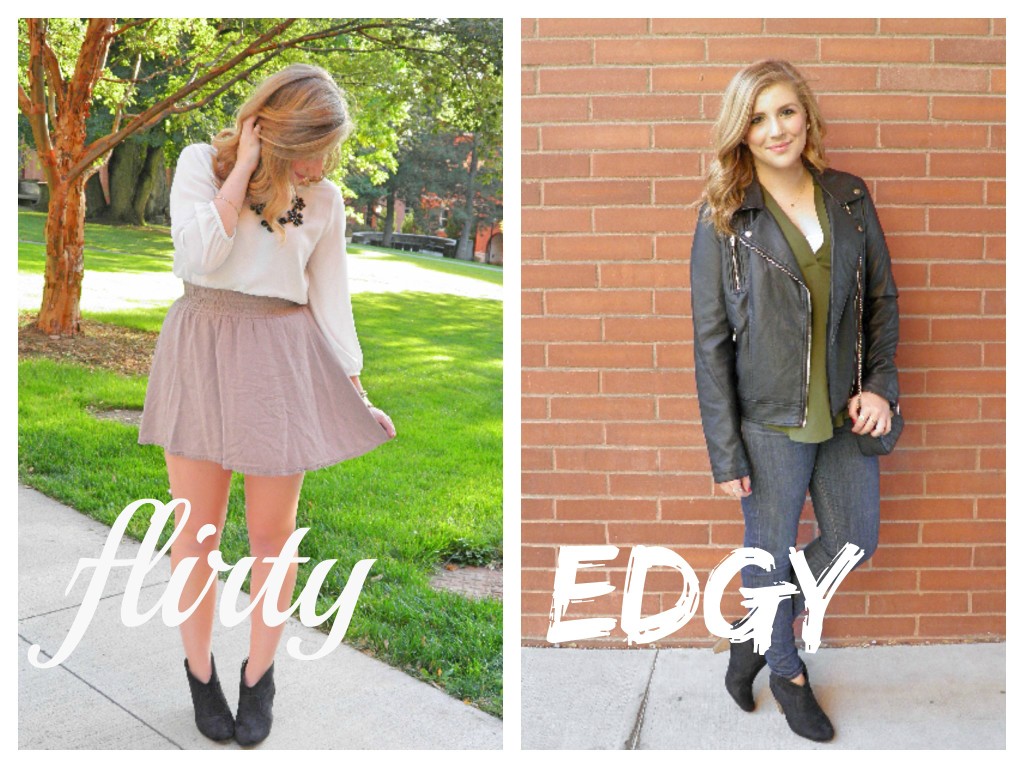 How fun are these little black booties from Guilty Soles? I love how versatile they are. For today's post, I styled them in two completely different ways – edgy and flirty. Whether you dress up black booties like I did in my flirty look or make them more casual like in my edgy look, they compliment any outfit.
For my flirty look, I paired the booties with a skater skirt from Nordstrom and a beautiful blouse from Texas Roots. I'm obsessed with this blouse – the bow in the back is such a stunning detail, I can't get enough of it. I polished the whole outfit off with this gorgeous statement necklace from Flourish Boutique.
My edgy look combines standard dark-wash Hudson Jeans skinnies, an olive blouse from Nordstrom, and a classic leather jacket from Forever 21. I also added a dainty and beautiful initial necklace from Adorn512 to top it all off. If you love Adorn512 as much as I do, use the coupon code "blog30" for 30% off your purchase!
I also have an amazing giveaway for one lucky person to win a free yearly membership to Guilty Soles. Their memberships are typically $49.95 for a massive collection of designer shoes for only $19.95 each. Enter to win below!