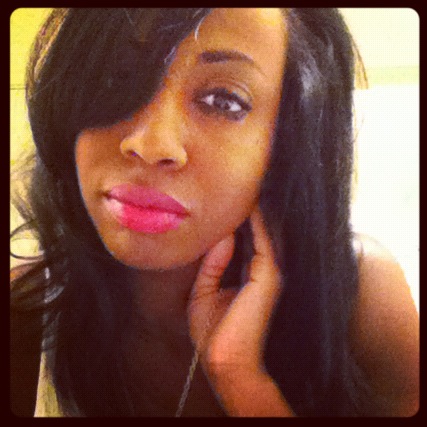 Hello lovely readers! The past two months, I have had the pleasure of having the beautiful Ashley Scroggins be my featured sponsor. She is the author of the faith and lifestyle blog A Faithful Passion.
She has a lovely blog with posts ranging from personal narrative to fashion advice to beauty tips. I've really enjoyed promoting her content – she is a very driven women who stays steadfast in her faith – something very admirable to me. I hope that if you have a moment, you check out here blog!
I asked Ashley a few questions about herself and this is what she had to say…
How did you get started blogging?
I honestly felt that it was placed on my heart via my faith. So I went out on a limb!
Where do you hope your blog goes from here?
I hope it's an inspiring and relaxing space that people can visit but also relate to what I'm talking about. I want to be able to help, give advice, & share my thoughts with others.
What are some of your favorite blogs to follow?
I follow a lot. I actually don't have a favorite. I think each blog brings it's own piece to why I keep coming back!
If you could have dinner with one person in the whole world, who would it be and why?
Jared Leto. He's handsome & have a face sculpted by Angels! I also feel like he's a great actor & musician.
What are your five fashion staples? (things you can't live without!)
Leggings, White V-Neck Tees, Heels, Jeans & MK Watch.
What are your beauty staples?
Black eyeliner, lipstick, concealer, powder, & primer!
What's your number one most played song on your iTunes?
All We Do by: Trey Songz
What's your guilty pleasure?
Eating a million M&M cookies!
What's the best book you've ever read?
I've read so many I don't have a favorite! I love them all!
What challenges have you faced as a Christian blogger?
Not wanting people to feel judge by what I write or my opinions on my faith. I want all walks of people to stop by & enjoy themselves.
What's the best piece of advice you've ever received?
Deal with the cards I'm dealt until it's my time to deal!