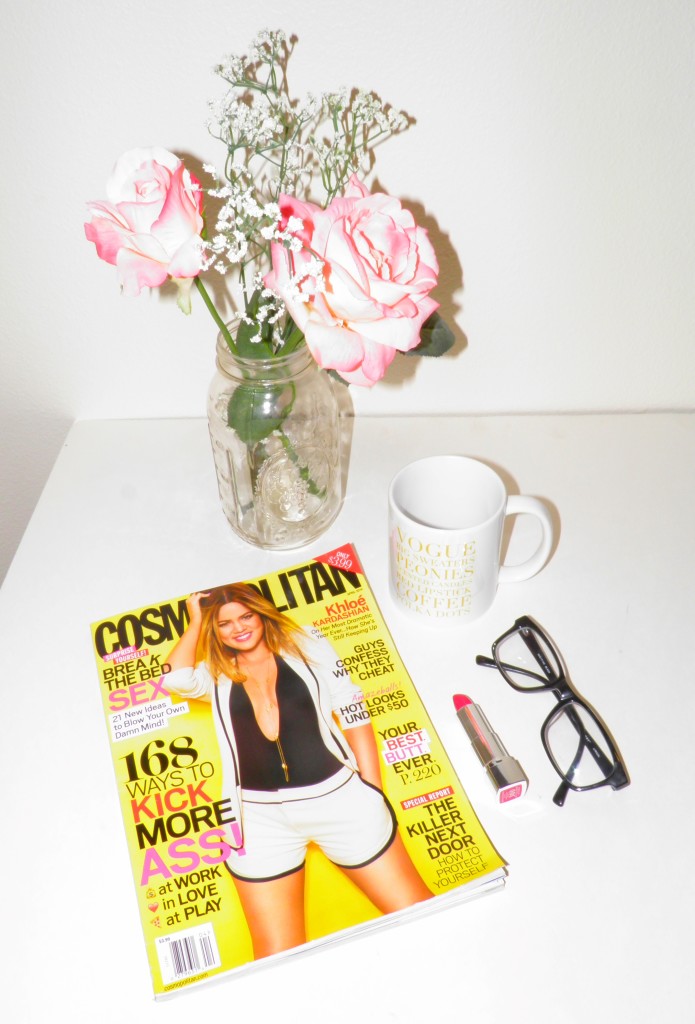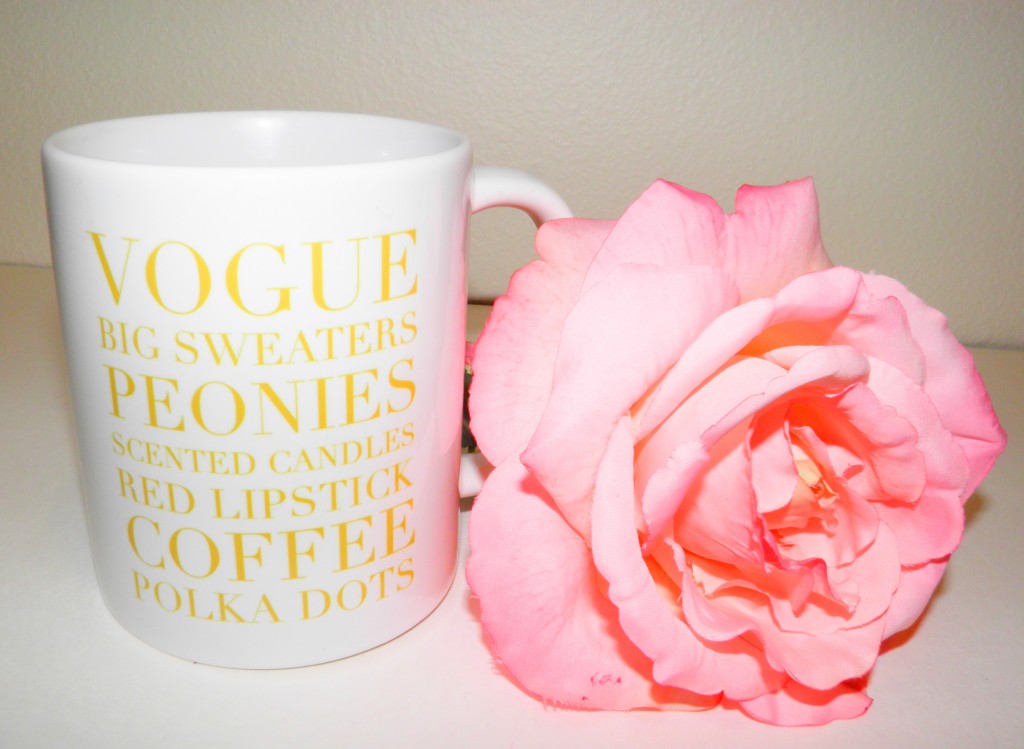 Maybe because I love tea or cozy afternoons or just pretty things – but I LOVE cute mugs. Charm and Gumption has an abundance of adorable mugs with sayings like this one. There's even one that says "What Would Beyoncé Do?" and other silly, inspirational, and pretty designs. Check it out – they have stationary, office supplies, cute prints, and more.
I'm also obsessed with my Rimmel London Moisture Renew Lipstick in "As You Want Victoria." It's the perfect shade for spring and actually hydrates your lips.
Finally, I really liked this copy of Cosmopolitan. It had a whole feature story about how to succeed more in all aspects of your life. I love when magazines like Cosmo surprise me like this – usually they're full of dating tips and silly quizzes that will tell you what your kissing style is. It was a great article – I recommend checking it out!