8:38 Designs creates gorgeous handmade jewelry that can be personalized beautifully. The owner of the store, Leslie, was incredibly generous in sending me some of her stunning work. Oh and guess what else? If you enter promo code SMALLTOWNROOTS between April 14th-18th, you will receive 20% off her amazing designs! I also have a giveaway for the California Love necklace pictured, so keep scrolling!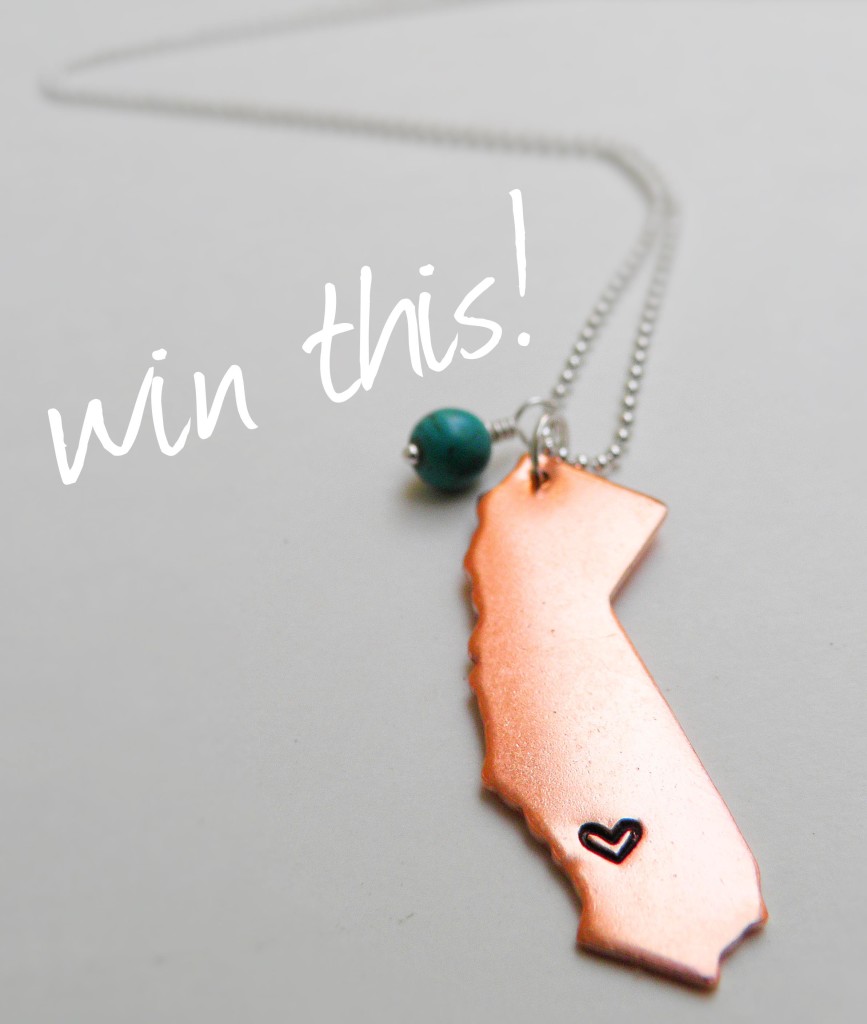 I adore the California necklace Leslie sent me. Since I am moving out of the state in the fall, I thought this would be the perfect item for a giveaway! The contest begins at 12 a.m. on 7/14 and ends at 12 a.m. on 7/21. Entry is extremely easy!
She has been working on expanding her state collection – her Arkansas bracelet was even featured on Country Living Magazine and the Valentine's Day Etsy newsletter!
Leslie sent me California necklace and wrap bracelet at my request but then she threw in the bangles as a surprise for me! She is just so sweet and listens to exactly what you want in terms of personalization. I asked her to print C+R on the wrap bracelet for my sister Chloe and her finance, Ron. When I gave my sister this gift, she was so beyond thrilled!
The jewelry from 8:38 makes perfect gifts for people because it's beautiful and easy to customize. There's something really special about giving somebody you care about a personalized gift.
I was provided with all of this jewelry from 8:38 free of charge in exchange for a blog post/shop review. All opinions are my own.